About Us and BudapestByLocals.com
Welcome to budapestbylocals.com, built to help you get the most of your visit to Budapest. In June 2005 Together with my husband we decided to pour our knowledge and passion about our city into a website giving a helping hand to tourists searching for information on the Hungarian capital.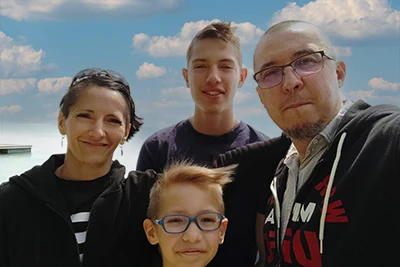 Since we have been living here for more than a decade now we have come to know Budapest inside out, and are trying to keep up with the changes, developments, new attractions, restaurants, the countless festivals and other events to provide up-to-date information on our site.
Our mission is to find the best in everything Budapest has to offer: hotels and other accommodation, sights, museums, unique exhibitions, shops, markets, restaurants and cafes, cake shops, We have two children (the oldest was born in 2004, the younger in 2011) so we are constantly on the lookout for new, interesting activities for children and families.
budapestbylocals.com is an independent travel guide, we are not in association with any government or tourist agency that's why our top lists about the city reflect our views and tastes unbiased by third party interests. We hope you find our web pages useful when planning your visit to our city!
All the best,
Erzsebet Dobos & Zoltán Horváth (owners and editors)
p. s. You can also connect with us on Facebook, and Instagram