Wide Selection of Lodgings – Guide to Choosing The Best for Your Needs
Choosing the right Budapest accommodation is very important to really enjoy your stay in the Hungarian capital. Many new hotels, apartments and pensions have been built in recent years while the old establishments are gradually being renovated.
Today the city offers a wide selection of lodgings suiting every need and budget. You can choose from numerous hotels both in the city center and in the green belt. Besides hotels owned by large international chains (InterContinental, Hilton, Marriott, Four Seasons), a good variety of smaller boutique hotels, apartment hotels, pensions, and hostels offer good-value accommodation for tourists visiting Budapest.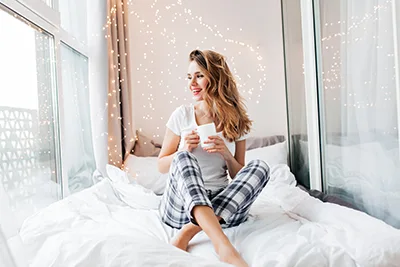 Hand-Picked Lists of Accommodation in Budapest in Various Price Categories
The following list of hotels and other lodging is not exhaustive, but we've tried to give you a cross-section of the kind of accommodation the city offers: 5-star, 4-star and budget hotels, hostels offering good value for your money and a memorable holiday.
Hotel Collections – By Style, Star Rating, Location and Price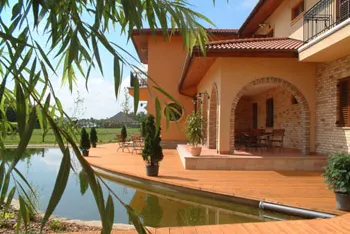 Stay in a Hotel Close to Liszt Ferenc Airport A roundup of Budapest airport hotels to help you find …
Apartments, Vacation Rentals, Hostels
Here are more accommodation choices should you not want to stay in a hotel during your vacation.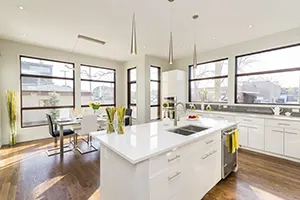 Where to Find Deluxe Holiday Rentals – Short or Long Term? You have wide choice if you'r…
Quick Links:
Useful tips on Finding Accommodation – Price categories of Hotels – Location of Budapest Hotels
Nowadays new accommodations are still being built to provide lodging for the increasing number of travellers visiting the Hungarian capital.
As a result, now Budapest offers many accommodation types for both leisure, and business travellers. You have a wide selection to choose from.
If you can afford you can stay in one of the luxury hotels that are members of international hotel-chains like Hilton, Intercontinental, Marriott, Accor, Radisson, or the Four Seasons.
If your budget is tight you can choose from a good variety of pensions, private apartments, hostels, and campsites with very reliable services as well.
If you're a spa-lover, don't worry, you'll find a place to stay too. Budapest has a good number of spa and wellness hotels.
Tips to Consider When You Arrange Your Budapest Accommodation
Summer months are usually crowded because of the Formula 1 Grand Prix and other major events. Make sure you book your accommodation early if you plan to visit Budapest during summer.
Location: If you come only for a few days, location is crucial. You have to decide whether you want to stay in Buda or in the Pest side. Buda is hilly, quieter and more residential, while Pest is flat and busier.
TIP: Stay at an accommodation in Pest, and you will be in the heart of the city, within easy reach of Budapest's main attractions, restaurants, shops and nightlife.I n a pension in Buda you'll be slightly far from the busy centre, but the quiet, green, hilly surroundings compensate you. Accommodations in the city centre are usually more expensive than ones in the outer districts.
Price: If you travel on low-budget the price of the accommodation is the deciding factor. Good discounts can be found when booking your accommodation online; however rates during peak season (May-September) are high (especially during the F1 Hungarian Grand Prix, or Christmas-New Year). All hotels charge 18% VAT plus a 4% city tax, that is mostly included in the rate, but some hotels add them on top of their price. When you book your room always ask whether taxes are included in the quoted price!
Type of accommodation: Do you want to be pampered in a luxury hotel or you make do with standard services? Budapest Hotels are rated by the international five-star system.
Rooms in 4 star and 5 star hotels have a bathroom, telephone, minibar, TV, radio, and are usually air-conditioned. In most cases they also have free WiFi internet in public areas as well as in rooms (but do check it before booking if internet access is important to you).5-star hotels are usually members of big hotel chains and they provide high quality service that is required by the owners.
The 4 star and 5 star hotels have their own restaurant and bar too.
Rooms in 3-star hotels have their own shower or bathroom, some have their own restaurant, some don't. Most Budapest hotels have their own car park as well, for which they usually charge a daily tariff.
Always ask for confirmation in writing or email, that clearly states your dates, type of room and rate for the stay, what is included, e.g. taxes, breakfast.
Price Categories of Budapest Hotels and other Accommodations
Cheap-Budget category: 15-50 EUR/room/night: 2-star and 3-star hotels, hostels, pensions;
Standard category: 100-150 EUR/room/night
Comfort category: 50-100 EUR/room/night: 3-star hotel
Luxury category: 5-star hotels: 150-300+ EUR:
Location of Your Accommodation – The Best Areas To Stay At
Budapest has 23 districts, and they are usually indicated in Roman numerals. Central districts have lower numbers (e.g. I., II., ), while the outer districts have higher numbers (e.g. XX., XXI.).
When you book your Budapest accommodation check which district your hotel is situated in.
TIP: The postal code in Budapest addresses consists of four numbers in which the two middle digits correspond to the district in which the address is: e. g. 1052 Budapest, Apáczai Csere János utca 4.: "05" in the postal code 1052 indicates district V.
The best districts to stay in are district V. and VI. where all the major landmarks, attractions can be easily reached (even by walk). These two neighbourhoods also offer the widest selection of restaurants, cafes, pubs and bars. Cultural venues are also abound in the area covered by these two district.
The most expensive accommodations in Budapest are offered by the large hotel-chain members like: InterContinental, Marriott, Budapest Hilton, Accor, Radisson Blue Béke Hotel, Sofitel Chain Bridge, the Four Seasons Hotel Gresham Palace and the Boscolo Budapest, Autograph Collcetion. or the newest addition to the upscale category of hotels: The Ritz Carlton Bp. on Erzsébet Square.
These hotels all have very good locations in the downtown area (districts V and VI), most of them with stunning vista of the Danube and the Castle Hill.
Another advantage of staying in a downtown Budapest hotel is that you'll find almost every major attraction within walking distance.
Our page about sightseeing includes the city's top attractions and tours. Many public transport services run in the city centre, if you don't like walking.
If you want to save money, and the location of your accommodation is not so important to you, choose a place to stay further from downtown.
Don't worry about transportation, Budapest has an excellent and extensive public transport system. Even if you stay in a hotel in one of the outer districts, you'll still have some kind of public transportation within easy reach.
TIP: Hotels Nearest the Vörösmarty Square Christmas Market
Stay at a hotel near the largest holiday fair of the city. Browse our list of hotels within walking distance of Vörösmarty tér in downtown Budapest.
5-star, 4-star and budget hotels, hostels offering good value for your money and a memorable holiday.
See also our Facebook page.