Ticket Purchase, Guide to the City's Main Concert Halls
Budapest offers numerous classical music concerts all through the year.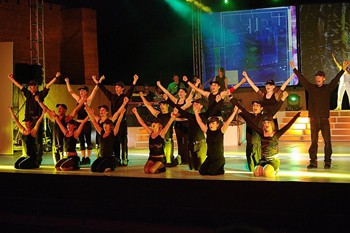 You can enjoy budapest concerts:
a wonderful organ concert in the St. Stephen's Basilica,
attend a spectacular concert with cimbalom show (traditional Hungarian folk instrument) in the Danube Palace,
a chamber concert in the St. Michael Church, or
musical performances in one of the city's modern concert halls.
Table of Contents

Table of Contents – Budapest Concerts
Popular Concerts Venues – Budapest Churches
St Stephen's Basilica, Matthais Church and other churches of Budapest are excellent venues for a lovely classical concert evening.
Pick a venue and concert that interest you and buy your ticket in advance, because places are limited to these performances, even more so in the tourist season.
No extra fees, you pay the price what you see. Prices in several categories depending on seat. After payment you'll receive an E-ticket in e-mail.
The Budapest Spring Festival and the Autumn Festival (today known as CAFE Budapest) have diverse programs each year including musical, dance, ballet, opera, and operetta performances.
Most classical music venues close for the summer (from end of May till beginning of September) but the 3-month Summer Festival on Margitsziget and in Városmajor Open-Air Theatre and the numerous other outdoor concerts offer plenty of entertainment in the summer months.
On warm summer evenings you can also enjoy open-air performances at various venues.
Organ concerts and choral recitals also have strong traditions in Budapest.
Note that Hungarians always dress up if they go to a classical concert or to the theatre. Men usually wear dark suit, women put on an evening dresses; so dress accordingly if you want to fit in the local audience.
Budapest Concerts in 2023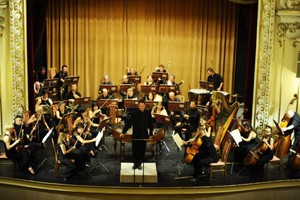 Symphony Gala Concerts in Danube Palace/Pesti Vigadó
Treat yourself to a unique symphony concert accompanied by a cimbalom, a traditional Hungarian folk instrument, held in
either the neo-Baroque Duna Palota – Dates in 2020:May: 02, 09, 16, 23, 30, June: 06, 27, July: 18, 25 August: 08, 15, 22, 29, September: 05, 12, 19, 26, October: 03, 10, 17, 24, 31. December: 27., 30
right next to the Gresham Palace in Budapest city centre
or in the elegant, renewed concert hall of the Pesti Vigadó on the Danube Promenade – Dates in 2020: June: 13., 20., July: 04, 11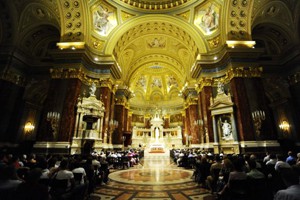 Organ Concerts in St. Stephen's Basilica/Other Budapest Churches
The largest church of Budapest hosts wonderful organ concert series with solo recital.
The program of the concert was adapted for the pipe organ of the basilica by one one of Hungary's most talented organ artists. A wonderful program in a magnificent venue!
The page includes concert recommendations in the city's other churches too.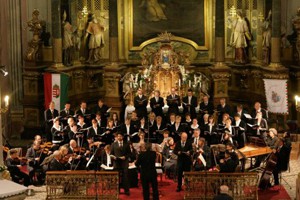 More on Concerts in Budapest
Hungary has rich musical heritage and endowed two composer geniuses to the world; Béla Bartók and Zoltán Kodály.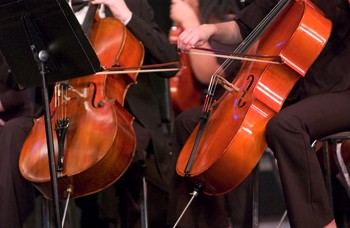 The city has some renowned classical music orchestras.
Look out for their concerts:
Budapest Festival Orchestra
Budapest Symphony Orchestra
Hungarian Telekom Symphony Orchestra
Hungarian Radio and Television Symphony Orchestra
Ferenc Liszt Chamber Orchestra
Hungarian Virtuosi Orchestra
Main Venues of Budapest Concerts (Classical Music) – Concert Halls
Quick Links:
Liszt Academy – Palace of Arts/Müpa – Opera House – Vigadó Hall – Millenáris – Budapest Congress Center – Béla Bartók Memorial House – Old Academy of Music/Liszt Museum – Church Concerts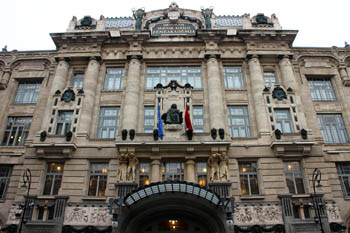 Liszt Ferenc Academy of Music (Zeneakadémia)
Address: Liszt Ferenc tér 8., district VI.,
Getting There: Trams 4-6, Király utca stop, or M1 metro to Oktogon
Ticket office of the Music Academy: Tel: (+36 1) 321 0690
With its impressive architecture the recently refrurbished Academy of Music is a perfect venue for a classical concert.
The Grand Hall of the nearly 120-year building boasts to have the best acoustic in the world.
It has a smaller concert hall: the Sir George Solti Chamber Hall that hosts chamber concerts and smaller opera performances.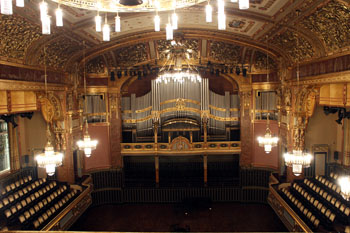 The music academy has a rich program each year from classical, opera to jazz and folk-world music.
TIP: The exam concerts of the students of the music academy can be attended for free.
Make sure you buy your tickets well in advance, because the Music Academy is a popular concert venue with Hungarians too.
TIP: Did you know that you can explore the building of the Liszt Academy on guided tours?

The 50-minute English-language tour starts at 13.30 every day.

A detailed walk from the ground floor to the top, the Grand Hall, the Sir George Solti Chamber Hall with lots of historical details!

Tickets: full price: 3 500 HUF, discount (students/retirees): 1 750 HUF. No registration is required.
Palace of Arts/Müpa – Béla Bartók National Concert Hall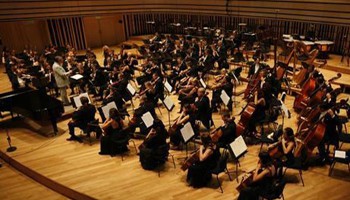 A new, large concert hall equipped with latest techniques to provide outstanding acoustics for musical performances.
Besides the concert hall, The Palace of Arts/Művészetek Palotája-Müpa also has a theatre and a museum: the Ludwig Contemporary Arts Museum so it is an important and popular venue of cultural entertainment in Budapest.
Address, Getting There
Komor Marcell utca 1., district IX.,
Getting There: Tram 2 or H7 HÉV/suburban railway: get off at MüPa-Nmezeti Színház stop, tram 1 Közvágóhíd stop (a few-minute walk from there)
Tel: (+36 1) 555 3000
Hungarian National Opera House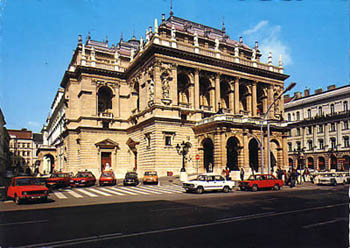 No visit to Budapest would be complete without seeing the grand Opera House.
Its ornate interior well worth a visit. It's a perfect venue for opera and ballet fans.
Read more about the history, architecture and ticket information of the Budapest Opera House on this page.
Address, Getting There
Andrássy út 22., district VI.,
M1 metro line Opera station
Tel: (+36 1) 331 2550
Matáv-Zeneház
The Concerto Budapest, the Resident Orchestra of the Liszt Academy performs in this modern building in district IX.
Address, Getting There
Páva utca 10-12.m district IX., trams 4-6, Corvin negyed stop, from there it's 5 minutes walk
Ticket office opening hours: Mon-Fri: 10.00-16.00
Tel: (+36 1) 215 5770 website
Vigadó Hall
One of the oldest concert halls in Budapest stands on the Pest side of the Danube.
Music experts say that the Vigado Hall's acoustic is not so good; but it's still a significant venue for classical music performances.
Following years of reconstruction, the 19th-century building got renewed (inauguration was on 15. March 2014.) with better acoustic, new exhibtion rooms, and a lookout terrace on the 6th floor.
Address, Getting There
Vigadó tér 2., district V., tram 2. Vigadó stop, M1, M2, M3 metro lines Vörösmarty tér station
Open: every day: 10.00 – 19.30
More information can be found on the Vigado's official website.
Millenáris Park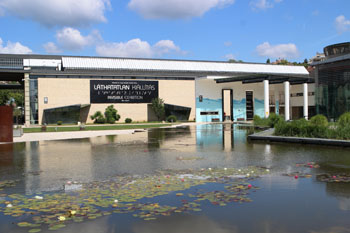 The modern building complex in Buda is a regular venue for
exhibitions (the Invisible Exhibition in "B" building),
theatrical performances in the Teátrum ("E" Building)
fairs, festivals (e.g. the Gourmet Festival each May), and
concerts.
It has a lovely park with a small lake,, as well as a playground so a perfect area for a walk before a performance.
Address, Getting There
Kis Rókus utca 16-20. district II.,
Tram 4-6 Széna tér, M2 metro line Széll Kálmán tér station
Tel: (+36 1) 336 4000
Ticket Office: Kis Rókus utca 14., II. district
Tel: (+36 1) 438 5312
Budapest Congress Center (Budapesti Kongresszusi Központ)
A modern, faceless venue with a fairly large auditorium. Events include ballet, classical, and rock concerts. See website for more details.
Address, Getting There

Jagelló út 1-3., district XII., M2 Déli pályaudvar, tram 61
Tel: (+36 1) 372 5400
Church Concerts in Budapest
Budapest has a great number of lovely churches that regularly house concerts.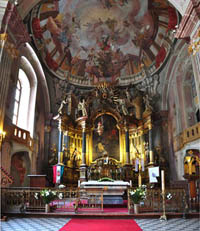 St. Michael Church Concerts (Belvárosi Szent Mihály Templom)
Address: Vaci utca 47/B, Budapest 1056,
Getting there: M3 Ferenciek tere, or Kálvin tér station, M1, M2, M3 metro Vörösmarty tér station or tram 2 Március 15. tér stop
Concert dates: Wednesdays at 18.00, Saturdays at 19.00
This small, charming church – the city's oldest in Baroque style – provides refuge from the hustle and bustle of touristy Váci utca.
It is even better to visit it on a Wednesday or Saturday evening when it has organ concerts with vocal and instrumental solo pieces.
Tickets (can be bought on the spot before the program): 4 500 HUF / 18 EUR, students, pensioners: 4 000 HUF / 16 EUR. See program calendar.
St. Stephen's Basilica
Address: Szent István tér 1., district V.,
Getting there: M3 (blue) metro Arany János utca station
The impressive church right in the city centre hosts organ concerts and other sacred music concerts all the year round.
Matthias Church
Location: Buda Castle, Szentháromság tér 2., Budapest District I.
Getting there: Castle bus (Vár Busz): No. 16 and 16A-116 from Széll Kálmán tér (termini of trams 4,6, M2 metro also stops there)
The Church of Our Lady more commonly known as Matthias Church in the heart of the Buda Castle District is a premiere venue for organ and orchestra concerts.
The church has its own choir and orchestra founded in the 17. century.
The Duna String Orchestra, one of the best-known chamber orchestra in Hungary, performs regularly in the church presenting a Bets of Classics music program
Best of Classics Concert Program In Matthias Church:
J. Pachebel – Canon
A. Vivaldi – The four seasons, Winter (2nd movement), Gloria (Domine Deus)
J.S. Bach – Violin Concerto in E major, BWV 1042 (1st movement)
G.F. Haendel – Water Music. HWV. 348. in F. major
T. Albinoni – Adagio
W.A. Mozart – Church Sonata in D major no. 4 KV 144
Saint-Saens – The Swan
C. Frank – Panis Angelicus
J.S. Bach – Air
J. Massenet – Thais Meditation
W.A. Mozart – A Little Night Music, Alleluja from Exsultate, Jubilate
Tickets:
Category A: 42 EUR
Category B: 34 EUR
VIP Tciket (Best View): 50 EUR
The VIP sections is right next to the orchestra allowing the very best view and acoustics. Category "A" ticket holders seat behind the row of the VIP section and those with "B" tickets seat behind the A category row.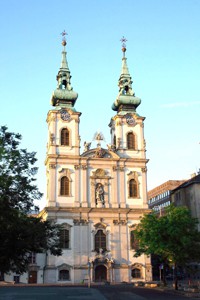 Church of St. Anne, Budapest (Szent Anna Templom)
Address: Batthyány tér 7., Budapest 1011, district I.
Getting there: M2 (red) metro Batthyány tér station
The Baroque church on Batthyány Square, Buda was built in the mid-18th century.
It is a frequent venue for concerts, choral recitals.
Smaller Budapest Concert Halls:
Béla Bartók Memorial House (Bartók Béla Emlékház)
The last residence in Hungary of the great composer sometimes stages concerts. The circular theatre in the garden houses open-air concerts.
Tickets are available during opening hours of the museum: Tue-Sun: 10.00-17.00 all the year round, and in major ticket offices in Budapest.
Address: Csalán utca 29., district II., bus 5 and 29.
Tel: (+36 1) 394 2100
Old Academy of Music (Liszt Ferenc Memorial Museum)
The museum is a reconstruction of Liszt's last flat in Budapest.
There are concerts on Saturday mornings at 11.00 that you can listen to with your museum entrance ticket.
Entrance Fee:
full price: 2 000 HUF,
discount price (students, retirees-only EU nations): 1 000 HUF guided tour in English, German, French, Italian, Russian: 12 000 HUF (max. 30 people).
Concert Tickets:
full price: 1 500 HUF
discount price: 750 HUF
Address: Vörösmarty utca 35, district VI.,
Tel: (+36 1) 322 9804
Open: Mon – Fri: 10.00 – 18.00, Sat: 09.00 – 17.00, Closed on Sundays and national holidays.
Óbudai Társaskör
Houses classical music concerts, art exhibitions, various other musical performances.
In summer, within the Music in the garden program, you can enjoy concerts and theatrical performances in the chestnut tree lined courtyard.
Address: Kiskorona utca 7. district III., M3 (blue) metro line, Árpád híd station, 6, 86 buses Kiscelli utca stop
Tel: (+36 1) 250 0288
Open-Air Concerts in Budapest
Budapest Summer Festival
During the 3-month Budapest Summer Festival go to the lovely Margaret Island to enjoy great
classical concerts,
opera and ballet performances
musicals, and
the summer breeze in the open-air theatre.
Mini Concerts in Summer, Various Venues – FREE
15 -20 minute music performances entertain people at a dozen popular locations in the city during summer.
You can listen to
chimes and flute at the Basilica,
Gypsy music in the Great Market Hall or
harp and violin duo at the terrace of the Gerbeaud Coffee House.
Browse the entire program of the summer mini concert series in Budapest!
Music Festival at Vajdahunyad Castle
The Vajdahunyad Castle in the City Park behind Heroes' Square also houses summer concerts featuring mainly classical pieces.
4 See concert program of the Vajdahunyad Castle Summer Music Festival.
Summer Concerts in the Zoo & Botanical Garden
The Budapest Zoo is home to light music performances on Wednesday evenings (June – August)
Buda Castle Summer Nights Concerts
The historic Dominican Court of the Hilton Hotel in the Castle District is home to the Buda Castle Summer Nights Concerts series with from opera to jazz performances:
Tickets: 18 Euro, can be bought at VIP Arts Manager and Production Office at 13-15., Hajós utca, district VI.
Address: Hess András tér 1-3., Castle District in Buda
Tickets To Budapest Concerts
Buy your ticket in advance for major, popular performances in one of the following ticket offices.
If you buy your ticket on the day of the performance go straight to the box office.
Broadway Ticket Office
Address: Nagymező utca 19., district VI.
Tel: (+36 1) 302 3841
Open: Mon – Fri: 10.00 – 19.00
Ticket Express Offices
In Mammut Shopping Mall, Lövöház utca 2-6., district II. Tel: (+36 1) 345 8020
Andrássy út 18. Tel: (+36 1) 312 0000 Open: Mon-Fri: 9.30-18.30
Deák Ferenc utca 19., district V., Open: Mon-Fri: 10.00-19.00
József krt. 50. (on Grand Boulevard) Open: Mon-Fri: 9.30-18.30 Tel: (+36 1) 334 0369
Rózsavölgyi Ticket Office
Address: Szervita tér 5., districtV.
Tel: (+36 1) 318 3500
Cultur-Comfort Ticket Office
Address: Paulay Ede utca 31., districtVI.
Tel: (+36 1) 322 0000, 322 0101
TIP: Ticket information for Opera and Ballet Performances on this page.
Online Tickets: www.jegyeleado.hu
TIP: Check out also our page about main Cultural Venues and Entertainment in Budapest!
Folk Performances in a Downtown Venue
Authentic Dances & Music by Award-Holder, Prestigious Hungarian Folk Ensembles – 2 x 45 minute show, a glimpse into Hungary's cultural heritage.
Tickets in 3 seat categories + VIP category