Save on Dental Treatment in Hungary
Since many foreigners look for a reliable Budapest dentists, we compiled the necessary information about dental treatment in Hungary, including a list of recommended, quality dental clinics in Budapest.
Do you need dental treatment at reasonable price? Why not combine it with a pleasant vacation in a city full of historic sights and picturesque vistas?
There are many companies specializing in dental travel to Hungary: offering a complete dental treatment package including initial consultation, treatment plan, travel arrangements, and the actual treatment and follow-up.
Do your research well, and choose a reliable clinic that gives guarantee on the dental work and provides patient testimonials on its website.
Table of Contents – Budapest Dentists
Affordable & Quality Dental Works in a Dazzling City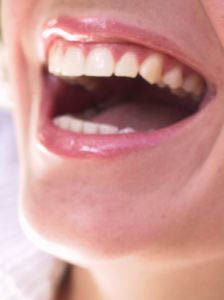 Budapest dentists are renowned all over the world for their quality service and reasonable fees. Dental prices in Hungary are 60-80% of the other EU member countries.
You can save a considerable amount even taking into account the travel and accommodation costs. While a dental bridge would cost around 1000-1500 EUR in Italy or Switzerland, in Budapest you pay only 255 EUR that includes a 5 year guarantee.
Several companies offer favourable dental packages to the Hungarian capital that include travel costs, airport transfer and transfer to the clinic, and accommodation.
Recommended Budapest Dentists & Dental Clinics
Kreativ Dental
Address: Fogarasi út 103, 2nd floor, district XIV.
Tel: (+36 1) 222 0199
Kreativ Dental offers high-quality dental services, aesthetic dental works particularly for patients from European countries at affordable price. Their staff speaks good English.
Many professional Budapest dentists and clinics offer quality dental treatments for foreign patients. Most of them provide for accommodation near the clinic to make their patients' stay convenient.[/one_half]
The following Budapest dentists provide professional and quality services and they speak good English.
Why do Budapest dentists charge less than their Western European colleagues? The overheads for dental service in Hungary are lower than in most European countries.
Budapest Dental
Address:Fény utca 2., district II., ground floor 4.
Tel: live hotline information in English: (+39) 34799 38300
Pasarét Dental Clinic
Address: Pasaréti út 8., district II., Bus 22 (from Széll Kálmán tér transportation hub) Szent János Kórház stop
Tel: (+36 1) 488 7919
Rózsakert Dental
Address: Gábor Áron utca 74., district II. ó, Bus 11 (from Batthyány tér M2 metro station) Pusztaszeri út stop
Tel: (+36 1) 200 0734
Madách Dental Center
Address: Madách Imre tér 7., district VII., M2 metro Astoria station
Tel: (+36 1) 2671 700, 2611 701, 2666 057
Tips on Choosing the Right Budapest Dentist
Price: Although dental services in Hungary are cheaper than in Western Europe don't be tempted by too much discounts and freebies. Always ask what exactly is included in the price of the treatment. Watch out for any possible hidden extras, like x-rays, pain killers etc, consultation. You can bring with your previous x-ray and other test results.
Guarantees: Check what guarantees the dentist offer on his/her work.
Look for testimonials or letters of praise by happy clients. Clinics often publish them on their website. Search for forum discussions about dental treatment in Budapest. You can ask for reference telephone numbers for people the dentist treated in your area. For me it's a major decision factor what others say about a certain service or product.
English speaking staff: make sure that the staff speaks English, especially the dentist. Remember that dental treatments aren't very pleasant in itself and you'll be in a foreign city with people speaking a rather strange language, Hungarian. You'll feel more convenient and assured if the clinic staff speaks good English.
Most Budapest dentists specialize in treating patients from foreign countries, so good master of English is a must for them. During a first consultation or telephone conservation you can make certain of their command of English.
Clinic facilities and equipment: check that the clinic is well equipped with modern facilities and technology. A large clinic with professional equipment, spacious waiting areas and other services suggest that the clinic made long-term investments and wants their clients to be feel comfortable and satisfied not only with the dental service but the surrounding environment.
Dental Teatment Expereinces
Hi there,
I was lucky to be a patient of a very good lady dentist in Budapest, 11 years ago, April 1997. I have been in Budapest many times after this year. In my visits of 2004, 2005, and 2006, I couldn't find my dentist, because of many changes in Budapest.
The clinics have changed two times location, but both places I couldn't find a dentist clinic in that time.
I remember only the first name of my doctor, her nationality was Iranian, she finished her studies in Hungary, she worked with a permanent visa in Budapest, her clinics locatins have been: one close to the Opera (Andrasy Ut) and the other one, in 1997 March-April, Close to Vaci Utca and McDonalds Restaurant, as well close to Duna. I can't remember exactly the street's names. Her First Name is Parisa and I don't know her surname.
Terry Muzha – Australia
I picked Budapest Dental Care (1051 Budapest Petofi tér 3.) because of their reasonable prices and made a visit to their clinic this September.
All the information I received initally were really correct which included a detailed treatment plan and price calculation. Their dentist, a nice lady called Valeria is a real professional, she was extremely helpful and eased my anxiety right at the beginning. I would recommend this clinic to everybody looking for an excellent service for his/her money, it was really worth every penny.
Tim from Rotterdam
My dentist here in Ireland told me he was giving me a special price to replace an old crown on one of my front teeth. The special price was €800 for one crown.
I went to Budapest and had four crowns done in the front of my mouth for €800. I was delighted with the professional care my sister and I received in Budapest.
I have always been afraid of dentists and squeamish about injections and drilling. I now have no fear whatsoever four crowns and three fillings later. Dr. Kuncsik of BUDAPESTDENTISTS.COM was incredibly gentle, caring and very concerned that we would not feel any discomfort that was unnecessary.
His attention to detail like the shape, size and colour of the crowns and how the gum would look was second to none. The equipment was new, advanced and up-to-date and hygiene standards excellent.
It was wonderful to be able to go and get all that work done in one week and we also managed to fit in lots of sightseeing, shopping and a visit to the wonderful thermal baths in Budapest.
I estimated that, taking in the cost of the flight, accommodation and dental work, I still saved in the region of €1,500 and I'm very pleased with the outcome and have had absolutely no problems with my teeth since my return.
Brid from Co.Meath, Ireland
See also our page about cosmetic surgey in Budapest. or find more reasons for visiting Budapest.
For fresh news visit our Facebook site also!