Guide to the Best Eateries, Cafes, Bistros, Gourmet Places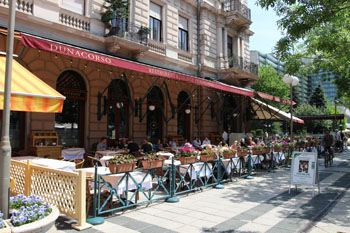 With so many restaurants in Budapest choosing a place to eat out is not an easy task.
The city is undergoing a culinary revolution: new places open up month by month, others disappear from the constantly evolving gastronomic scene.
The few gourmet places, like the four Michelin-star restaurants of Budapest and whole Hungary
Costes in Ráday utca and Costes Downtown (inside the 4-star Prestige Hotel)
Onyx at Vörösmarty tér,
Borkonyha in Sas utca near the Basilica
The Hungarian capital has the advantage that you can have good meals at affordable price.
If you don't fancy the luxury restaurants with designer food in miniature portions, don't worry, there are some good-value inexpensive eateries as well.
The good news is that we created this restaurant guide to help you select a place to lunch or dine at that best suits your mood and budget.
Restaurant Guide – The Best Places to Have Lunch or Dinner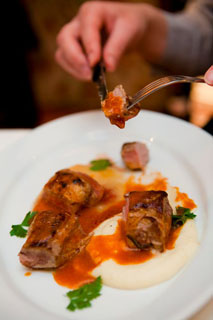 Our city has more than 1 500 restaurants, cafes and other eateries. New places tend to call themselves "bistro" in recent years though they mostly don't have what make a good Parisian style bistro.
Besides restaurants offering Hungarian dishes, you can taste every (or almost every) major world cuisine as well. A bad restaurant experience can ruin your whole visit. Let us give you a helping hand using our local knowledge.
Obviously we haven't had the chance to test all restaurants, but we'll do our best to gather reliable and useful information to help you decide where to eat.
All my family members, including the kids, love eating out and we often try recently opened places, as well as revisit old favourites. Due to the kids we pay special attention to child-friendly restaurants and cafes.
We share our dining experiences on our restaurant pages that reflect our personal taste, but we also keep in mind what restaurants, or cuisine tourists visiting Budapest would like to try.
Price Categories
Although you can fine dine in Budapest at reasonable price, it's good to know which price category the restaurant belongs in you choose to have your meal at.
Here is a rough price guide to help you pick a restaurant that matches your budget (prices are per person for a main course without tip):
very expensive (above 4 000-5 000 or more HUF) – $$$$
expensive: main courses cost around 3 000-4 000 HUF – $$$
moderate (main courses cost cc. 2 000 – 3 000 HUF or less) – $$
cheap (around 1 000-1 500 HUF or less) – $ see list of Budget Restaurants in Budapest
Many restaurants, cafes (especially in the city centre) offer daily menu at affordable price (soup +main course for around 800 – 1200 HUF).
TIP:
Gluttonous Thursday in mid-January or February (depending on the Carnival Season each year) is a great opportunity to dine at half price in many restaurants in the capital and the rest of the country.
Note that smaller restaurants might accept only cash. Most restaurants display their menu, including the prices next to the entrance, or in the window so you can view it from outside.
To have a delicious meal you won't necessarily have to go to the most expensive place. They are mostly very famous places like the Gundel or Kéhli, and the Michelien-star owners Costes, Onyx, and Borkonyha (WineKitchen) where you have to pay for the name as well.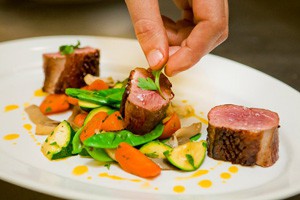 Best Budapest Restaurants by District
The cream of the crop restaurants: from gourmet bistros to small family-run eateries.
If you want to sample local dishes in Budapest, these places are your best bets.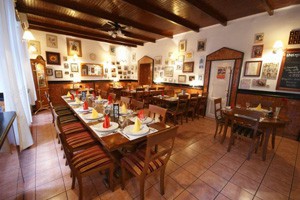 Best Hungarian Restaurants in Budapest
Some of our favourite Hungarian restaurants that stand out from the host of places offering local fare:
Csalogány 26,
Kispiac,
Fülemüle,
21 a Magyar,
Bock Bistro,
Bábel,
Rosenstein,
Vár a Speiz and more.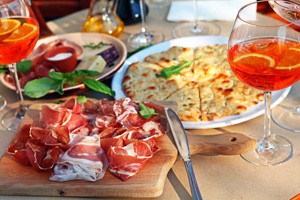 Some of the best Italian restaurants in our city if you want to have a taste of Italy in Hungary.
The best pizzas, pastas, tiramisus in the Hungarian capital.
Eating Out in Budapest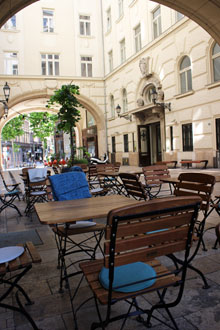 You'll also find a wide range of exotic restaurants like: Indian, Mongolian, Russian, Middle Eastern. Sushi fans won't stay hungry either; there are a couple of Japanese and other Asian places.
Budapest has now a few quality vegetarian restaurants too, asw ell as places that make healthy, gluten- and sugar-free meals (Köles Bistro in the Jewish District,Kertész utca 41., Open: Mon-Tues: 11.00-18.00, Wed-Fri: 11.00-20.00, Sat: 11.00-14.30, or Legelő Salad Bar in Dob utca 46. also in the Jewish Quarter, Open: Mon-Fri: 10.00-22.00, or Rizsa17 macrobiotic & vegan restaurant in Ráday Street No. 5./entrance from Török Pál utca, Open: Mon-Fri: 12.00-16.00).
Most restaurants have a terrace or patio where you can enjoy your meal from spring to autumn.
If you're in a hurry and don't mind eating in a fast food restaurant, you have a wide selection to choose from and I don't mean the MacDonald's, KFC, Burger King, Pizza Hut and others.
Tipping in Restaurants
Many places include 10 % service fee in the bill, in this case we most often don't give a tip. If the service fee isn't included we usually give around a 10 % tip to the waiter.
When you want to pay for your meal, signal for the waiter. He/she comes to your table and hands over the bill.
Review the bill and feel free to tell the waiter if you don't understand something. Usually we don't leave the tip on the table, but round up the bill by 10 percent (less or more, depending on your decision).
For example if the bill is 2 800 HUF, give 3000 HUF.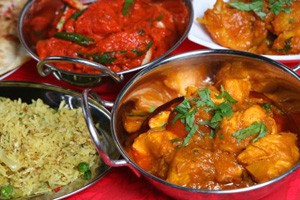 Selection of the finest Indian restaurants: Shalimar, Salaam Bombay, Taj Mahal, Indigo: the best places to have curry, tandoori or tikka masala.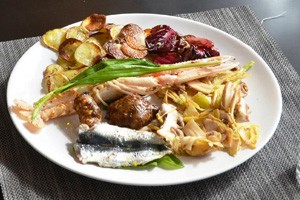 The best places to enjoy French food in Hungary.
Little bistros, famous hotel restaurants, some great spots to dip into the culinary delights of France in Budapest.