If a whole day sightseeing and walking is not enough for you to stay fit, you'll find numerous ways to keep yourself fit in Budapest:
Swimming,
Gyms,
Running
Tennis
Squash,
Biking or
Hiking and walking.
Table of Contents – Budapest Sports
Water Sports
Hungarians love water sports and there are a few indoor and outdoor swimming pools (some of them in need of a face-lift) and beaches (strand in Hungarian) in Budapest.
Not to mention the city's popular tourist attractions, the thermal baths and spas.
They are excellent both for curing and relaxation purposes.
Find out more about the city's Thermal Baths and Spas!
Waterpolo, rowing, canoeing are also widespread, you can hire boats on Margaret Island or along Római Part.
Swimming Pools in Budapest
The city's two most popular swimming centres are the Alfréd Hajós and the Császár-Komjádi. Unfortunately the pools in both stadiums are used simultaneously by professional and non-professional swimmers, so the opening hours are only a general guideline, and you may often find the pools crowded.
The buildings, pools, changing rooms, showers are in a varying state: most would do well with a refurbishment.
Alfréd Hajós Swimming Complex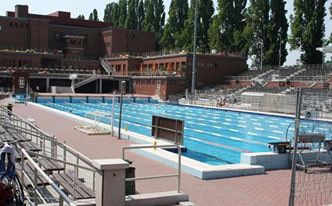 Address: Margitsziget,
Getting There:
Bus 26 (the closest stop is 1 minute from the main entrance) or
Tram 4, 6 Margitsziget stop – 8-10 minues walk
Open: weekdays usually: 06.00-15.50, weekends: 06.00-17.50
Prices:
Adult: 1 800 HUF,
Students, pensioners: 1 100 HUF (you can pay with bank card),
Price includes the use of sauna which is open till 17.00 every day
Built in 1930, the Hajós Alfréd was the first covered swimming pool in Hungary and today it is the country's and Budapest's number one venue for water sports and competitions.
It was designed by Hungary's first Olympic champion Alfréd Hajós. Set in a pleasant green environment in the southwestern nook of Margaret Island, swimming here can be very enjoyable.
It is good to know that professional swimmers have their trainings here too so availability of the pools is sometimes limited.
You have to bring your own hair drier and insert a 20 Ft coin to get electricity.
Remember which locker you've chosen: you get a uniform lock without number that you can put on any of the free lockers.
Indoor Pools:
33 m long main pool (water temperature: 25-27 C)
a training pool (water temperature: 30-32 C),
Outdoor Pools:
two 50 m long pools,
a 33 m long pool (water temperature: 25-27 C),
training pools (water temperature: 30-32 C).
Other services you find in the stadium: sauna, buffet, restaurant.
TIP: In the summer season I also recommend the Palatinus Bath next door (voted recently as one of the most scenic outdoor baths in the world), especially if you have kids: 11 pools (including one for small children), slides, a wave pool, great view of the Buda Hills.
Császár-Komjádi Swimming Stadium
Address: Árpád fejedelem útja 8., district II.,
Getting There:
Tram 4, 6 Margit híd Budai hídfő (Margaret Bridge Buda bridgehead), stop, then a couple of minutes walk, or
By bus 160 and 260 from Batthyány Square (M2 metro station)
Open: usually every day: 6.00 -19.00 (cashier closes at 18.00) – use of pools depends on trainings of professional swimmers
Tickets:
Adult: 1 800 HUF,
Students, pensioners: 1 100 HUF (bank cards are accepted)
The Komjádi Swimming Stadium lies in Buda, opposite the Alfréd Hajós Swimming Pools on Margitsziget. It has several indoor ( a 50 m pool and a training pool) and outdoor pools (a 50 m long, a 25 m long pool, and a training pool).
Due to trainings, the 50 m pools are limited to public use – it is best to go in the morning or on weekends.
No cabins to change only lockers to put your clothes and other belongings in.
Jogging in Budapest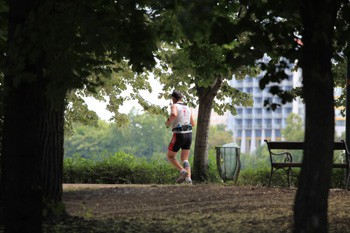 Don't want to give up your daily jogging? Head for the charming Margaret Island, where Budapest joggers do their daily circles along the Danube bank.
The excellent running track has been built in recent years.
The island is also perfect for cycling or just a leisurely walk. You can hire bikes on the island.
Are you a long-distance runner?
Don't miss the Budapest International Marathon!
The race includes all the city's major attractions, so it's a complete sightseeing tour at the same time.
TIP: You can also go on running tours in Budapest – a great way to see the top attractions, landmarks and the wonderful city scape on various guided tours designed for runners.
In winter you can try running on treadmill in one of the fitness clubs listed below.
Cycling
Budapest has a quite extensive cycling route network so getting somewhere in the city by bike is becoming more and more popular.
There is a good number of bike hire companies too and if you don't mind riding on a hevy, clunky bike you can use BuBi, the city's public bike sharing system.
For more scenic routes and cleaner air head for Margaret Island or the Buda Hills.
See more details on Budapest by Bike.
Bike Tours – Segway Tours
TIP: You can see the city's most popular sights on a Bike Tour. The 4,5-hour route covers both the Pest and Buda sides and ends with a bowl of goulash soup in a garden restaurant.
If you have more time you can also go on a longer excursion to visit Szentendre, a cute, artsy town in the Danube Bend. Return is by boat on the Danube.
The Segway is a fun way to explore all the important landmarks in Budapest. A 1-hour tour in downtown with expert guidng + 15-20 minutes orientation and training.
Trendy Sports in Budapest
Are you looking for more fashionable sports facilities in Budapest? You can select from many fitness clubs, squash clubs, tennis courts and golf courts as well.
Many Budapest hotels are equipped with fitness facilities, especially the wellness hotels, they have swimming pools as well. More than 40 hotels in Budapest have around 100 tennis courts.
The fee usually varies between 800 -1200 HUF.
Non-guests can rent the courts too.
Recommended Fitness Clubs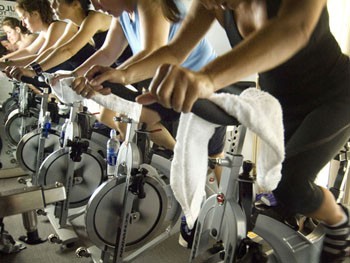 Most Shopping Centres in Budapest have top notch fitness centres with late opening hours and a wide range of fitness machines and classes:
Functional fitness training
Pilates,
Stretching,
Spinning,
Fat burning classes,
Yoga etc.
Most 5-star luxury hotels (but many four star hotels as well) also have a gym equipped with modern fitness and cardio machines.
TIP: See the World Class Health Academy in the Marriott Hotel.
Fitness centre prices are around: 2000 – 3 500 HUF/hour, monthly passes (usually 10 classes): 15 000 – 30 000 HUF (depending on sport type).
The Mammut II. Mall has a Lite Wellness on the 4th floor that is open till 21.00.
Go/Active – A Top-Nothc Gym In The Jewsih Quarter, Recommended
Address: Gozsdu courtyard, "C", Holló utca 12-14., district VII.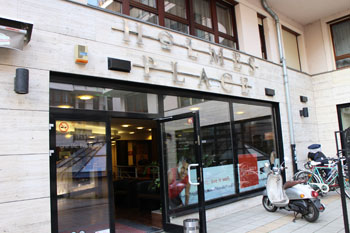 Opening Hours:
Mon-Thurs: 06.30 – 22.30,
Fri: 06.30 – 21.30
Sat: 08.00 – 20.00
Sun: 10.00 – 20.00
Go/Active is a high-end fitness and health club in one of Budapest's trendiest neighborhoods, the Gozsdu Courtyard in the Jewish District with state-of-the-art equipment, a variety of fitness classes and a swimming pool.
Personal training is also available.
You can also have a sauna session or get a beauty treatment.
Highly poplar among foreigners living in the Hungarian capital.
Prices:
It works in membership form: after a 1 day trial you can get a 12 month or 6 month membership. See their website for more details.
The cheapest monthly fee – Active Membership is 18 900 HUF
Life1 Wellness
Address: Futó utca 48-50., Corvin Promenade, close to the Mall under the same name.,
Getting There:
M3 metro or trams 4, 6: Corvin negyed stop
Opening Hours: Mon-Fri: 6.00 – 22.00, Sat-Sun: 8.00 – 20.00
Life' wellness club offers various sport and fitness activities on 3 000 sqm and 3 levels. The cardio level has 18 treadmills. You can get fit on Technogym and Star Trac machines.
There are many types of group classes in Life1 Wellness: cardio, aqua fitness, aerobic, spinning, callanetics, hip hop dance, special classes for kids.
There is a wellness department with a swimming pool, jacuzzi, and sauna.
You can also have a massage after a tiring training: refreshing, Japanese, Swedish, beauty massages are offered.
You can get a new stylish hair do in the beauty department. All in all Life 1 is a good fitness club frequented by local students, youngsters and expats living in the area.
World Class Health Academy Marriott Hotel
Address: Apáczai Csere J. utca 4-6., district V.,
Getting There:
The Swedish fitness club chain offers a wide palette of fitness classes and wellness services within luxurious environment on the mezzanine floor of the Budapest Marriott Hotel.
During running on a treadmill you can admire the wonderful panorama of the Danube and the Castle Hill.
Other assets of this high five gym are:
Quality equipment,
Professional and kind staff,
Emphasis on interior decor (flowers), and
Cleanliness
The gym in itself is not very large but it's well equipped with high quality machines: Nautilus cardio and strength training machines.
Group classes are held mainly in afternoon, for 12-15 persons and are divided in three categories:
Mind (body balance, yoga, Pilates),
Work (spinning, body combat, body step, X-fit, boxing), and
Move (aerobic and dance)
After training you can relax in the wellness area where in a fairly large sauna, a steam cabin, and a jacuzzi, no swimming pool though. There are also various types of massages.
Prices:
You can use the Health Academy in the Marriott Hotel if you buy a 12-month membership (cc. 140 000 HUF that includes two consultations with a professional trainer, 10 free entries in a World Class health Academy in other cities in the world).
Gilda Max Allee Shopping Centre
Address: Október 23. utca 8-10., on the 2nd floor of the shopping mall
Opening Hours: every day: 0.00-24.00
I usually go to the Gilda Max Allee fitness club (they have other places in Budapest but the one in Allee is easily accessible, by tram 4). Here you can enjoy similar services found in the other places listed above, but this is the only one that is open 7 x 24 hours.
It has a gym with great equipment, cardio machines, you can do
strength training,
spin racing,
boxing,
TRX,
aerobic and other group classes,
play squash and
get refreshed in the wellness area or groomed in the beauty department.
A bit crowded in the afternoon and evenings, especially the cardio room, but it is also open 24 hours a day, so if you can, try scheduling your visit to less crowded hours.
There is also a CrossFit Spark in the Gilda Max Savoya (Savoya Park Mall: Hunyadi János út 19., district XI.).
CrossFit is a relatively a new craze among fitness fanatics that combines various strength and cardio trainings (weight lifting, running, spinning) to achieve maximum fitness.
Prices: daily ticket 1 590 HUF, passes (valid for 35 days): between: 5 590 – 20 000 HUF.
Yoga on Margaret Island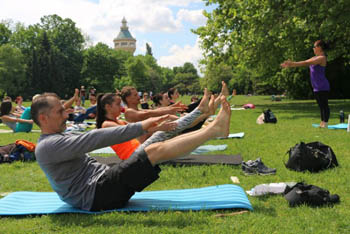 The beautiful green sanctuary of the city, Margitsziget, gives home to outdoor yoga classes on
Sundays at 11.00 and
In the summer season on weekdays at 18.00.
Type of Class:
Dynamic yoga with stretching and strengthening excercises.
Location: the huge sycamore tree on the Nagyrét/Big Meadow area, the green park bordered by the Water Tower – Open-Air Theatre and the Danubius Health Spa Resort Hotel.
Price: no set fee, but it is customary to give a donation.
TIP: Take a yoga mat, blanket or towel with you to place it on the grass. Don't forget packing a bottle of water.
Yoga Festivals: On 1st May and on the International Day of Yoga (21. June) special classes and programs welcome everyone at the same location the classes are held.
Winter Sports in Budapest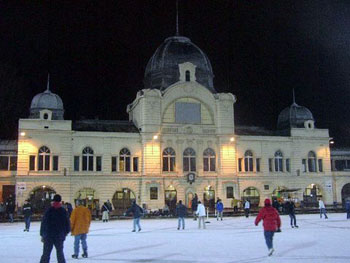 In winter I can't imagine better sports then ice-skating. Budapest has a large area for skating in the City Park, behind Heroes' Square.
The skate rink is open from mid-October till the end of February.
You can rent skates on the spot for about 1 000 HUF for an hour. You should have your passport with you for ID when you rent.
In summer go for rowing on the lake.
After skating why not warm yourself up in the nearby Széchenyi Thermal Bath? It has the hottest thermal pools in the city.
You can also ski in Budapest if you're lucky and find some snow during your stay.
The city's only skiing area is at Normafa in the Buda Hills. Y
ou can get there by bus No. 21 form Széll Kálmán tér or by the cogwheel railway from the Városmajor terminal.
Horse Riding
Horse riding is also a popular Hungarian activity. Ancient Hungarians were nomadic tribes that excelled in horse riding.
There is a saying that God created the Magyars to sit on horseback.
Accordingly, there are numerous riding schools near Budapest.
There is also a fantastic equestrian festival each September, called the Vágta (National Gallop). It takes place on Heroes' Square, and besides an equestrian contest, cultural programs, concerts, good food and drinks provide for entertainment.
Hiking
Although Hungary is not a mountainous country, you'll find wonderful areas in the Buda Hills or in the Pilis Hills at Visgrád that are excellent for hiking.
Spectacular Sport Events
Do you rather watch sport events than actually do it? Budapest is a host to several exciting sport events all the year round.
Watch an amazing aerial performance on, the Red Bull Air Race World Series in Budapest, held usually in July.
The most spectacular is the F1 Hungarian Grand Prix on the Hungaroring some 20 km from Budapest.
The scenic route of the Budapest International Marathon attracts runners from all over the world each October. In 2022 you can the 37th marathon and/or other distances on 08-09. October
For something extreme, visit the Extreme Sport Island in the first half of every June. Skating, Freestyle Motorcross Show, Bungee Jumping, Skitesurf, Paragliding and other adrenaline pumping programmes await you.
The Puskás Ferenc Stadium is a home to major athletics competitions and football matches.
Indoor events are held in the nearby Budapest Arena. You can get there by the M2 metro line, you have to get at Stadionok stop.
For more up-to-date information on Sport Events visit our Event Guide.
Related
Caving, Cave Tours in Budapest – Parks, Gardens in Budapest – Walk Tours – Budapest Weather