Travel Back in Time
Budapest has a tumultuous history dating back as early as the Roman era in the 1st century BC. During the following centuries the city had undergone many wars, sieges, liberations, floods only to revive and flourish again.
The stormy past left traces everywhere in the city. You can bump into historic monuments at almost every corner. What would these memories of long gone days tell us if they could speak?
Let photos speak instead of them. We created this Then and Now page to help you imagine what the city looked liked in her old days and how certain spots changed over the time.
Bodó Cafe in Budapest Then…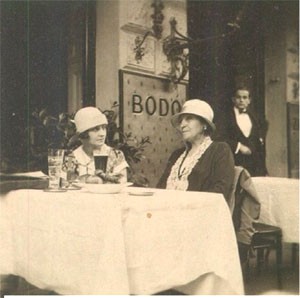 …and Now a McDonald's Operates on its Place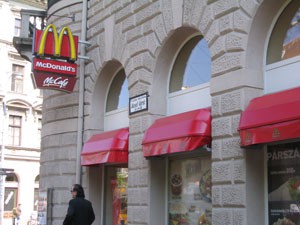 Bodó Cafe was one of the many grand coffee houses that were operating in Budapest in the first half of the 20th century.
Find out more about Coffee Culture in Budapest and Historic Coffee Houses.
The opening ceremony of the graceful Elizabeth Bridge in 1903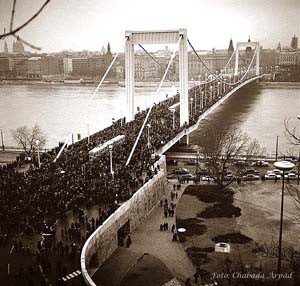 …and the bridge in 2006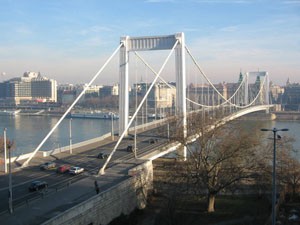 Elizabeth Bridge was the longest suspension bridge in the world at the time it was built. The Germans destroyed it in 1945 and the new, reconstructed bridge opened in 1964.
Chain Bridge anno, photographed from Castle District, with St Stephen's Basilica on the Pest side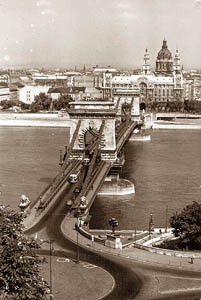 ….and the Chain Bridge in 2006 with the flowery Clark Adam Square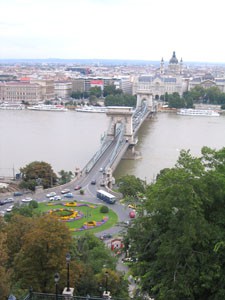 Read more about the history of Chain Bridge and the nearby attractions.
Read also our page about Budapest's History to get more background information.