The Cultural Heritage Days are part of the European Heritage Days. In Hungary it is usually organised on the 3rd weekend of September.
Certain institutions and buildings otherwise closed for the public welcome visitors this weekend.
Venue:
Severa places throughout Budapest,
Admission:
Guides will introduce
the history and characteristics of the buildings as well as
the activities taking place inside.
The event offers some programs in English if you wish to gain an insight in our city's past, architecture and everyday life.
This year the focus will be on the:
Reformation 500 years ago
200th anniversary of the birth of János Arany poet
the Austro-Hungarian Compromise 150 years ago (1867) and
on the theme of Nature & Heriatge
800 venues and 115 walk routes in 200 settlements all over the country welcome everyone who wants to learn more about the history of monuments and interesting buildings.
Tours
English-Language Guided Tour in the Parliament's Library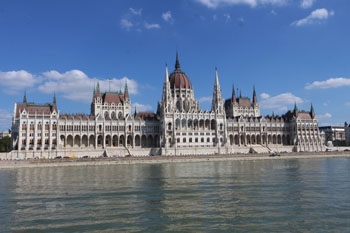 The librarians will take you around the library, tell about ist history, holdings, and special collections and services.
Date & Time:
Meeting: Kossuth Lajos tér 1-3., gate No. I.
Registration: Phone: +36 1 441-4479, E-mail: kozonsegszolgalat@parlament.hu
TIP: Find out more about the Parliament's history, archietcture, and other places of interest on Kossuth Square.
Mikveh in Buda Castle – Guided Tour
A small Jewish ritual bath, mikveh, was unearthed in the Castle that can be visited on guided tours.
Date & Time:
Meeting: Buda Castle, Palota út 1., opposite the Korona Confectionery

Registration: Phone: +36 1 225 031, E-mail: kon@varkertbazar.hu
Other Programs
The Organ of St. Anne Church
Date: 16. September, Saturday, 12.000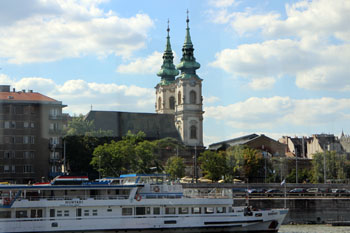 The twin-towered St. Anne Church on Batthyány Square, Buda is a frequent venue for organ concerts.
On September 16. Barnabás Balasi, the organist of the church, will talk about the history of the instrument and will show its unmatched sound.
Visitors can also play on the organ and get a glimpse into its interior.
Admission: free
Location: Church of St. Anne/Szent Anna templom, Batthyány tér 7., Budapest 1011, M2 metro (red line)
Concert on Kossuth Square, Parliament
Date: 16. September, Saturday, 17.00 – 18.00
A 30-minute concert welcomes music lovers on Kossuth tér at the Parliament on Saturday afternoon.
Classical and romantic pieces,
musicals,
operettas,
film music will be in the repertoire.
Concert in the Calvinist Church of Fasor
Date: 17. September, Sunday, 16.00
Location: the Calvinist Church of fasor (Fasori Evangelikus templom) Városligeti fasor 5., district VII.
Program:
Zoltán Kodály: Adagio (1905)
Ernő Dohnányi: cis-moll sonata for violin and piano op. 21
Lajtha László: Tales op. 2
András Szőllősy: Five Small Piano Songs (1958)
András Szőllősy: Solo Sonata for Violin (1947)
Laszlo Lajtha: Sonatine pour violon et piano op. 13
Related:
More Budapest Programs in September – Jewish Sumer Festival – Street Food Show & Craft Beer Festival – Budapest Wine Festival – Sweet Days Chocolate Festival – National Gallop – Budapest's History in a Nutshell