The Best Places To have Curry, Tandoori or other Indian Dishes
Our city doesn't have a very diverse ethnic restaurant scene though this might change in the coming years since some good eateries offering exotic food have opened recently.
Some of the Indian restaurants in Budapest however have a couple of years of history during which they established a good service with tasty food and friendly staff that have made them very popular eating places with both locals and tourists.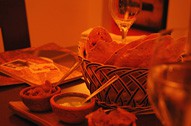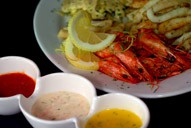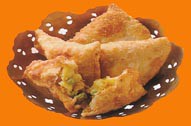 Indian restaurants are delights to vegetarians too, since Budapest has a lot to improve in the field of vegetarian and vegan dining regarding both the number of existing vegan places and the quality of food they offer.
The majority of Indian restaurants in Budapest are situated in the downtown with easy accessibility.
Most places with Indian cuisine offer home delivery, though a minimum order is usually required, and the price of delivery is quite hefty, varying between 300 HUF (inner districts) and 1000 HUF (outer districts).

Note:
Please take our restaurant recommendations with a grain of salt. Budapest's restaurant scene is changing very rapidly. Restaurants close down, new ones open, ownership might change along with the quality of food and service. That's why some of the listings on our restaurant pages might not be accurate although we do our best to keep the information up-to-date.
Table of Contents
Shalimar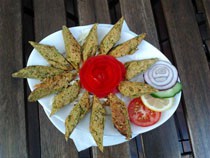 Address: Dob utca 50., VII. district,
Telephone: (+36 1) 352 0297, 352 0305
Home delivery: 352 0305, 352 0297, 413 0897
Open: 12.00-16.00 and 18.00-24.00 every day
Shalimar has been awarded the "The Best Indian Restaurant in Budapest" by several sources for many years.
They specialize in the Mughlai flavours of North India. Delicious curries and tandoors and tasty vegetable dishes will make you want try their cuisine regularly.
Though the location and the stuffy cellar premise might not impress you, their food is gorgeous: they us as much seasoning as necessary to create authentic Indian flavours.
Prices: Soups: 700 HUF, main dishes: 1700-2000 HUF, a plate for two is around 4200 HUF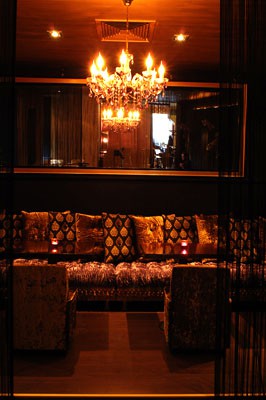 Kama Sutra
Address: Október 6. utca 19., V. district, M1, M2, M3 metro lines, Deák tér station
Telephone: (+36 1) 373 0092)
Home delivery from a min. order of 2000 HUF
An ample selection of traditional Indian dishes: chicken, lamb, vegetarian dishes, sandwiches and drinks, combined with a trendy design and artful presentation of the meals ensure relaxed dining experience in the heart of Budapest, though service is sometimes erratic.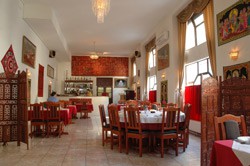 Taj Mahal
Address: Szondi utca 40., VI. district,
Telephone: (+36 1) 301 0447
Open: Tue-Sun: 12.00-23.00
Wide selection of traditional Indian dishes with strong, authentic flavours.
The friendly waitresses dressed in Indian saris will compensate for the somewhat brusque interior and cold atmosphere.
Their naan is one of the best in the city, and that can be said about their rice, too.
Salaam Bombay
Address: Mérleg utca 6., V. district, M1, M2, M3 metro lines, Deák tér station
Telephone: (+36 1) 411 1252
Open: 12.00-15.00 and 18.00-23.00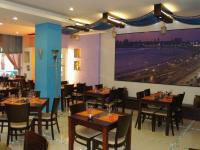 "Indian cuisine redefined "as their slogan says, which means they carry a nouvelle Indian cooking.
Some might like it, while others, who crave heavy, seasoned Indian flavours will not come back here again.
A range of vegetarian dishes.
Prices: soups and starters 600-800 HUF, main dishes: 1000-3000 HUF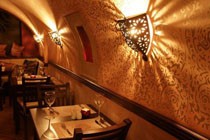 Kashmir Restaurant
Address: Arany János utca 13., V. district, M3 metro Arany János utca station
Telephone: (+36 1) 354 1806
Open: Tue-Fri: 18.00-22.00, Sat: 12.00-22.00, Sun: 18.00-22.00
Website
Most days it is open for dinner only. Great, traditional North-Indian and Kashmiri cuisine in a mystic, oriental setting, close to the Danube in Pest.
Wide choice in food (tandoori, birjani dishes, naan breads, soups, curries, lassi drinks and desserts9 including vegetarian offers. Prices are friendly. Try the tandoori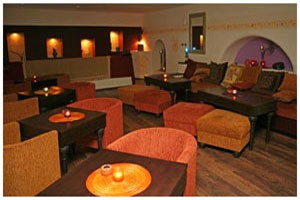 Indigo Restaurant
Address: Jókai utca 13., VI. district, tram 4-6., Oktogon stop
Telephone: (+36 1) 428 2187
Home delivery: free in the downtown, 500 HUF in the outer districts
Open: 12.00-23.00 every day
Prices: soups: 550-650 HUF, main dishes tandoori delights, chicken, lamb, vegetarian dishes: 1000-3000 HUF
Wide selection of vegetarian meals, tandoori delights, loads of lamb dishes, breads, well-priced great portions.
Situated in the neighbourhoood of the trendy Liszt Ferenc tér, a dinner in Indigo can be a good starting point for a fantastic night out in downtown Budapest.
Pandzsab Tandoori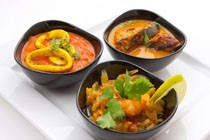 Address: Pannónia utca 3., XIII. district,
Home delivery: (+36 1) 270 2974
Open: Tue-Sun: 12.00-23.00
Perhaps the least upscale Indian restaurant in Budapest but
Govinda Restaurant
Address: Vigyázó Ferenc utca 4., V. district, tram 2, Roosevelt tér stop
Telephone: (+36 ) 269 1625, 302 2284
Open: Mon-Fri: 11.00-21.00, Sat: 12.00-21.00, Sun: closed
Website
A non-smoking, self service restaurant, run by Krishna followers, with strictly vegetarian dishes. You can choose from two daily menus which are written on a black board. Govinda also has a vegan place in Papnövelde utca a few hundred metres to the south of Vigyázó F. utca (near Váci Street).
Govinda Vegan Corner
Address: Papnövelde utca 1., district V.
Open: Mon-Fri: 11.30-21.00, Sat: 12.00-21.00, Sun: Closed
Facebook
A true vegan place with cheap prices in the heart of the city.Affordable and nutritious food within a friendly environment.
Daily menu (2 courses + drink) for 990 HUF: dhal, soup, főzelék with a topping (a classic Hungarian dish similar to pottage), and lemonde
Bhima menu for 1890 HUF: dhal, soup or sald, sabji, garnish, pakora, lepény, chutney and lemonade.
Cakes – there's even a vegan Dobos cake – are 350/piece.
See also our other restaurant pages:
Hungarian Restaurants – French Restaurants – Italian Restaurants – Garden Restaurants – Cheap Eats