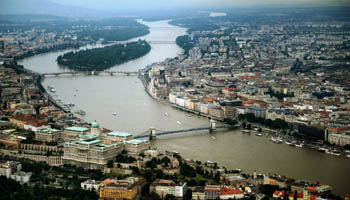 Budapest is the capital of Hungary lying on the bank of the river Danube in Central Europe and ranks as one of the top destinations in Europe.
It can be easily reached from any corner of Europe and also a good base for visiting the neighbouring countries (Austria – Vienna, Czech Republic-Prague, Slovenia, Croatia – the Adriatic sea). London is just a 2 hour flight.
Why Invest in Budapest?
The city's
strategic location in the heart of Europe,
commercial and industrial strength,
affordable and extensive transportation (4 metro lines, large tram and bus network incl. night services)
cultural diversity, and
rich history make Budapest a very attractive investment destination.
Budapest is also a safe city with friendly people and a large expat community.
3,2 – 3,5 millions tourists visit the city each year and with the rising number of cheap airlines landing on Liszt Ferenc Airport this number is on the rise.
Budapest offers many events and festivals all year round – there is no off season. Even in winter the city is alive and packed with tourists coming to the Christmas Fair, partying on New Year's Eve.
Many travellers choose to stay in an apartment instead of a hotel. The lower cost of living also attracts many foreigners to come to live or retire in the Hungarian capital.
Real estate prices are still lower than in other European capital cities though property prices have gone up substantially in recent years – by 8 – 10 % in Budapest in 2016 due to the rising popularity of the Hungarian capital as a tourist destination.
But with so many tourists visiting the city and looking for affordable lodgings you will have no problem renting out your apartment. So you can expect a fairly quick return on your real estate investment.
When looking at foreign property, investment in Budapest is a viable option for many.
Any foreigner can purchase property in the city, with many benefits such as:
appreciation and
rental yields – in case of lon-term rentals you can expect as high as 6 -8 % yearly yield, short term rentals at an in-demand location yield even more: cc. 10 – 20%. (see more on investment locations below)
Budapest – A Popular & Safe Tourist Destination
When looking at the city as a whole, Buda is the greener, quieter half, with Pest residing more on the commercialized side of the spectrum.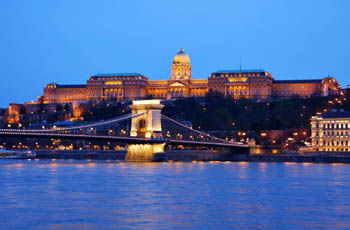 These two halves offer extraordinary attractions for the 3,2 – 3,5 million tourists coming to the city each year, such as
In order to make an investment, you must be informed on where exactly you wish to settle your interests.
Property Developments in Numbers (2017 Data)
Source – HVG (Hungarian weekly economic journal)
Currently 394 four or more flat apartments are being built in Budapest in which 7 100 flats are advertised for sale.
Tips on Where to Invest in the City
There are 6 major sections that all have their own features and benefits depending on what type of investment you are making.
Hottest Property Developments in 2017 – BudaPart, Sasadliget Distr. XI.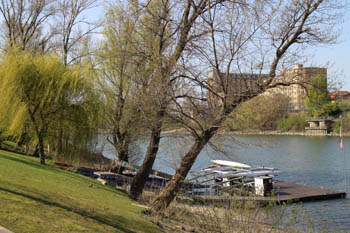 The most extensive and promising investment area is the development of the BudaPart residential and business complex on Kopaszi-gát.
It's a popular leisure park on the bank of the Danube in District XI., Buda.
The long-term project started in 2016 and will be finished within 8 – 10 years when a whole new neighbourhood will be born with apartments, offices, shops and restaurants.
BudaPart is one of Europe's biggest private building projects. The development on 1, 5 million sqm is carried out by the Danish urban planner firm, Adept.
This little green oasis on the Danube bank is easily accessible by public transport and has all the attractive features property buyers look for:
good location
lots of green for sports and recreation,
flats in various sizes.
Another big apartment developement is Sasadliget also in District XI.
Other Neighbourhoods Ideal for Property Investment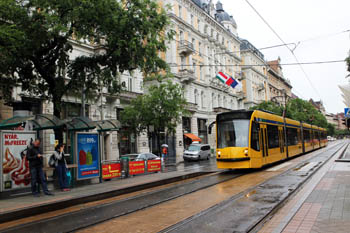 District V – Inner city, the main financial district and the location of the Parliament buildings. The chic Fashion Street in Deák Ferenc utca makes the area an investment hotspot in downtown Budapest.
You will want to be sure of all the necessary steps you need to take when thinking about an investment in Budapest.
You should have no problems purchasing real estate or building lots as long as you are not intending to purchase producing land.
How to Go About Buying a Property?
You will certainly need to fill in some paperwork but don't get discouraged because of some administrative work.
You can save all these boring and time consuming stuff by hiring a Buyer's Agent or Search Agent to help manage the process for you.
They will keep your best interests in mind while making the entire process easier for you in the end. Look at it as an investment in itself for your purchase that justifies the cost of hiring an agent.
Whether you go about it alone or with an agent, be sure that you are making an informed decision. Purchasing foreign property is a major step and should not be rushed through or taken lightly.
Cost of Property in Budapest (Updated 2017)
Newly built apartment prices start from 300 000 HUF/sqm and can go up as high as 1 000 000 HUF or more /sqm depending on location and condition of the property.
Luxury apartments in exclusive areas like district XI., XII in Buda or the inner city of Pest: districts V., VI., VII and parts of districts XIII are the most expensive. They can sell for 500 000 – 1 000 000 HUF/sqm.
Cheaper apartments (from 250 000 – 300 000 HUF/sqm) are available in less popular suburban areas :
Kispest – District XIX,
Árpádföld – Cinkota – District XVI.
Pestlőrinc – District XVIII.
Csepel – District XXI.
You'll have to hire an attorney to handle the legal process of buying. Attorney fees vary between 1-1.5 %.
If you decide on hiring a Buyer's Agent expect to pay a fee between 3 – 4 % success fee upon completion of the contract.
If you want to buy more than one real eastate in the city the best is if you form a company.
Property Acquisition Duty (stamp duty): in case of properties for residential purposes (apartments, flats): up to 4 000 000 HUF 4% up and 6 % of the remaining amount.