Budapest's Jewish heritage looks back to centuries of history and forms an essential part of the city.
No visit to Budapest is complete without immersing yourself, even if it's on a short tour, in the past and and present of the Jewish community.
We offer two guided tours all year round to do that, a
Shorter 2-hour tour and
a longer one (3.5h).
See dates, prices and other details below.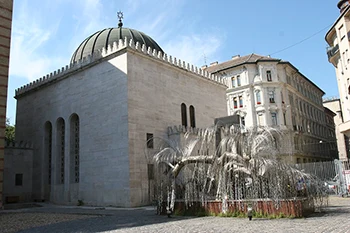 Tour Dates In 2023:
31. October – 01.May: Every Friday and Sunday at 10 am
01. May 31. October: Every Monday, Thursday, Friday and Sunday at 10 am
Except: Jewish holidays and Saturdays
Quick Links:
Basic Tour (2 Hours) – Budapest's Jewish Heritage In A Nutshell
If you want a quick but thorough way to learn about Jewish Budapest's tumultous past this is the tour we recommend you to take.
During the 2-hour walk you will cover all the essential points of the city's Jewish history with stops at the most significant and symbolic monuments.
Main Stops During The 2-Hour Tour:
Jewish Museum,
Martyrs' Cemetery – Holocaust Memorial Park
Tree of Life,
Heroes' Temple (exterior visit),
Raoul Wallenberg Memorial Park, and
The Jewish Centre & Archives (you'll be given your entry ticket at the end of the tour with which you can entre the Centre once during the next 24 hours and view the audio-visual exhibit about the history of the Jewish Quarter).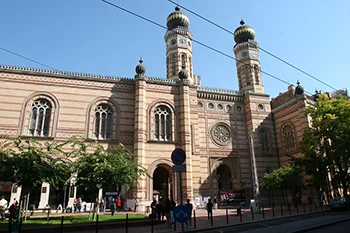 Grand Tour (3.5 Hours) – A Detailed Tour of Jewish Budapest
This is the longer, more detailed tour we offer to explore the Old Jewish Quarter of Budapest.
You will visit 3 synagogues, a museum and archives, the Tree of Life and other famous monuments.
During the 3,5 – 4 hrs your professional guide will tell you all about the
Story of the Jewish community
the history of the ghetto, pointing out
Famous as well as less-known landmarks in the area.
During your exploration you will see the
Carl Lutz Memorial,
Rumbach Street Synagogue (exterior visit),
Walk along Király Street a bustling avenue packed with cafes, bars, street food joints, exhibtion centres, and quaint shops.
Visit the Gozsdu Courtyard, that is the hub of the city's orthodox Jewish community, as well as the
Kazinczy Street Synagogue (interior visit).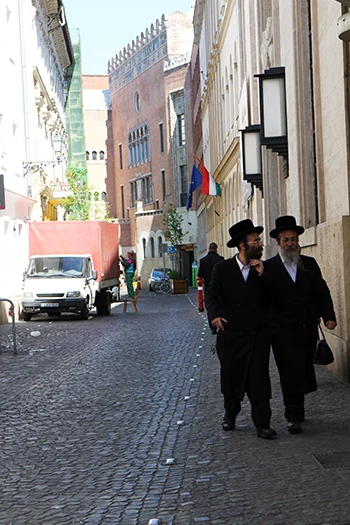 At the end of the tour you can enjoy a cake and coffee in a kosher confectionery (included in the price).
Main Stops During The Grand Jewish Budapest Tour
Jewish Museum with local guiding
Interior visit of the Dohány Street Synagogue
Martyrs' Cemetery – Holocaust Memorial Park
Raoul Wallenberg Park
Tree of Life
Heroes' Temple – (outside visit)
Jewish Centre
Carl Lutz Memorial Park
Rumbach Street Synagogue – (outside visit)
Madách Square
Gozsdu Passage
Orthodox Jewish Quarter
Kazinczy Street Synagogue – (outside visit)
Cake in the glatt kosher Fröhlich confectionery or you can have 10 % discount in the glatt kosher Carmel Restaurant.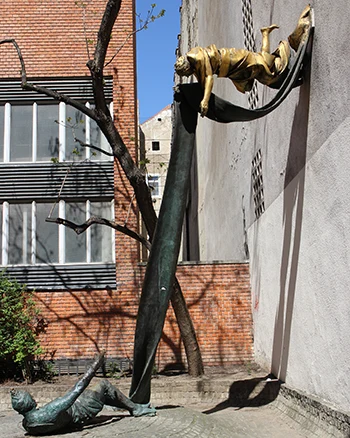 Duration
The Grand Jewish Budapest Tour lasts approx. 3,5 – 4 hours.
Meeting Point:
In front of the Great Synagogue in Dohany Street, Address: Dohány utca 2. Budapest, 1074
Getting there: M1 (Deák ér station), M2 (Astoria Station), M3 (Deák ér station) metro lines, tram 47, 49, buses: 9, 16, 105
Includes:
Professional guiding during the whole tour
Entry fee to the Jewish Museum
Entry to the Dohány Street Synagogue
Admission to the Raoul Wallenberg Memorial Park
Admisison to the Jewish Centre, where you can visit the Hungarian Jewish Archive and an audio-visual exhibition about the past of the Jewish Quarter in Budapest
A cake and coffee in the glatt kosher Fröhlich confectionery
Related: