High-End Dining Japanese-American Style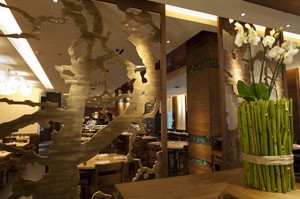 Nobu, the world-famous luxury Japanese restaurant opened an outlet in Kempinski Hotel Corvinus in downtown Budapest on 10th October 2010.
Many international and Hungarian celebrities attended the grand opening gala ,including Robert de Niro a major investor in Nobu, Angelina Jolie-Brad Pitt who were staying in Budapest because of Jolie's first film direction project and Jeremy Irons.
Behind Central Europe's first Nobu Restaurant stands another prominent figure, Andy Vajna Hungarian-American film producer and investor of other retail projects in Budapest (Roberto Cavalli Boutique on Andrássy Avenue).
The opening of the Nobu in Budapest is said to have been the most sensational restaurant opening event in Hungary but whether the city needs another high-end eatery remains to be seen.
Nobu, which is named after its head-chef Nobuyuki Matsuhisa (Nobu-san), owes its worldwide success to the high-quality, fresh ingredients and the unique concept of the fusion of Japanese and South-American cuisine.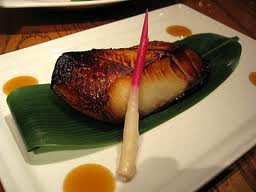 The Hungarian outlet is one of the smallest of the 28 Nobu restaurants with 81 seats in the main dining area.
Adjacent to the main dining room is a 56-seat lounge bar where guests can have a taste of Nobu's offerings from a shorter menu (featuring less expensive items). There is also a private dining room of 8-16 seats.
On the menu of the restaurant one will find the flagship dishes that make Nobu unique like the Yellowtail Sashimi with Jalapeno and the Alaskan Black Cod with Miso.
TIP:
For a light meal try the Sushi Business Lunch offered from Monday to Friday between 12.00 and 15.30. For 5000 HUF you'll get a sushi selection, Miso soup and a scoop of ice cream.
The Nobu Bento Box is another expensive but tasty choice for lunch. It includes Rock Shrimp Creamy Spicy Sauce, Alaskan Black Cod with Den Miso, Grilled Chicken with Anticucho Sauce, Assorted Sushi and Sashimi Salad, Miso Soup. Costs 14 000 HUF + 12.5 service fee.
There are some other menu options for lunch: Mix & Match Bento for 8 800 HUF, Udon Noodles between 2 500 – 3 900 HUF.
If you want to taste the signature dishes of Nobu have Omakase Tasting Menu for 25 000 HUF or you can pick from Osusume (Chef's Offer): the Australian Wagyu Ribeye Steak with Japanese Mushrooms and Mustard-Sesame Miso Sauce is a real treat for meat lovers.
Reviews – Should You Try While in Budapest?
Some say that Nobu Budapest lacks atmosphere, music is often loud, and staff can get on your nerves with non-stop questions and hovering around your table.
Food and drinks (cocktails, sake, wines – available by the glass, including some fine Hungarian wines) are very good though.
Nobu restaurants are usually successful around the world, but something lacks from the Budapest joint to really make the cut.
Prices at Nobu Restaurant
The price of an average dish is around 7 000-10 000 HUF, specialities cost more.
In comparison Kyoto, the most likely competitor of Nobu, has much lower prices around 2000 – 6000 HUF for a main dish)
General Information:
Location: in the Kempinski Hotel Corvinus at the Bécsi utca side, accessible both from the street and the hotel lobby. Address: Erzsébet tér 7-8., district V. Website.
Opening Hours:
Lounge bar: Monday-Saturday: 5 pm – 1 am, Sunday: 12 am (noon) – 8pm
Dining Hours: Mon-Sat: 6 pm -12.30 am, Sunday: 12 am -8 pm
Reservation hours: Monday-Sunday: 10 am- 5pm
Table Reservation: +36 1 429 424