A New Landmark of the City?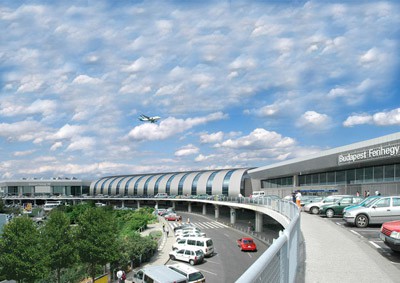 A new, modern passenger hall named SkyCourt Budapest (Égi Udvar) welcomes travellers at the city's Ferenc Liszt Airport since March 2011.
The new passenger hall has been the largest and costliest project of the Airport's large-scale modernization plan so far.
Development works of terminals 2A and 2B will soon begin along with building of a new 4-star hotel.
The SkyCourt sprawls over an area of 24,000 square meters between terminal 2A and 2B.
The steel, glass and concrete building features innovative design by architect Zoltán Tima who already owns a Miklós Ybl award.
The spectacular terminal won a prestigious Tierney Clark architectural award by the British-Hungarian Chamber of Civil Engineers.
TIP: Budapest Airport Transfer – Book Online. – quick and convenient way to get to your hotel or from your hotel to the airport.
Table of Contents
21st Century Convenience While Waiting For a Flight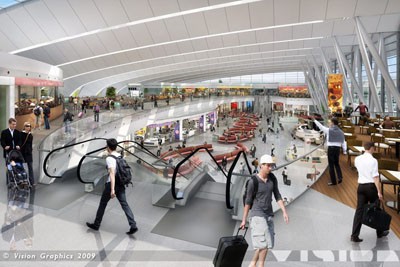 The SkyCourt terminal building was designed with the travellers' needs and comfort in mind.
Large windows and glass surfaces flood with natural light the spacious interior of the shell-shaped building.
Passengers can enjoy a stunning view of departing and arriving planes while enjoying a cup of coffee or other refreshments form one of the many cafes and restaurants.
A Wide Choice of Shops – Famous International & Hungarian Brands
You can also do your last minute shopping before leaving Hungary at the many retailers at SkyCourt Budapest:
Herendi Porcelán – the world-famous porcelain manufacture offers handmade porcelain products.
Szamos Marcipán – delicious handmade bonbons, desserts in attractive packaging.
Hungaricum Wine and Fine Food – fine local wines and Hungarian food specialties – ideal souvenirs.
Frey Wille Jewellry Store
Caprice Jewellry Store
Hugo Boss – Polo Ralph Lauren Store on 200 sq meters
Cafes and Restaurants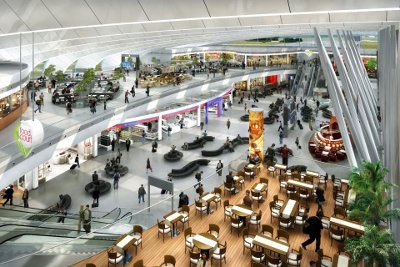 A range of international cafes and restaurants offer food and refreshments for passengers arriving at or leaving Budapest.
Hippopotamus – a French restaurant
Negroni – pizzas and pastas
Kouzina – treats guests with traditional Greek cooking.
Yum Cha is an Asian-style eatery.
Leroy and Gundel represent Hungarian gastronomy.
For American-style fast food lovers there is a Burger King and a KFC.
There's also a Costa Coffee offering all sorts of coffee drinks, teas, soft drinks sandwiches and cakes.
Official website: SkyCourt