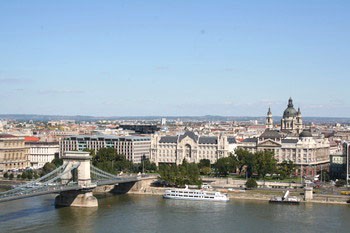 Do you plan to have a fantastic stag weekend in Budapest? You can't go wrong with the Hungarian capital.
Table of Contents -Stag Weekend in Budapest
Why Have Your Stag/hen Party In Budapest?
It has everything you need:
Exciting nightlife with all sorts of bars, clubs, quirky ruin pubs, and cafés offering music and parties,
Tasty local cuisine – affordable, delicious food
Thermal baths to relax in after a rough night,
Shopping malls and markets to buy unique Hungarian gifts
Not to mention the beautiful Hungarian girls.
I hope not only cheap booze and the superb night club scene tip the scales in favour of our city when you think about spending a stag weekend in Budapest.
Stunning City Scape Bisected by The Danube
The city abounds in historic and cultural sights. Almost every corner has a tale to tell about the turbulent centuries of Budapest history.
The Gellért Hill, and other slopes of the leafy Buda Hills, the Margaret Island embraced by the River Danube invites you for walks and to get some fresh air after the smoky pubs.
Many companies organize stag nights and weekends in Budapest that provide local guides during your stay.
If you want to plan your stag/hen weekend yourself, here are some recommended things to dos, attractions, restaurants, bars and cafés, and other useful advice.
For choosing accommodation read our overview about Budapest hotels, browse our lists of central hotels, luxury hotels, 4 star hotels and budget hotels.
If you're tight on budget and would rather spend money on drinks than on lodgings, check out some good value Cheap Budapest Hotels or read our guide to Cheap Apartments.
Renting a luxury apartment in downtown Budapest allow you to enjoy more space and privacy while being near all the important sights and nightlife scene.
Since the whole site contains tourist information about Budapest, carefully compiled by a local wife and husband team, I advise you to take a look at the main menu on the left hand side too.
Take your time to browse and read!
Book a Budapest airport transfer service to and from your hotel so that enjoy your stag party to the fullest.
Things to Do at Your Budapest Stag Weekend
Sightseeing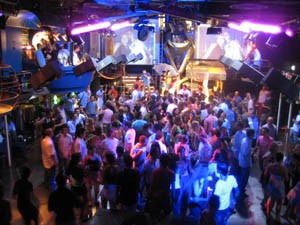 Our Budapest Sightseeing guide contains the top attractions. If you're short on time and plan to do a condensed sightseeing to get impression about the city's history and cultural heritage Castle District provides a good starting point.
Walk along the tree-lined Andrássy Avenue and admire its elegant villas and palaces, trendy cafés and the grand Opera House.
TIP: Boat Excursion on the Danube

The most convenient way of seeing the beautiful panorama of Budapest and the sights along the Danube embankments, is going on a Danube cruise with dinner.

While you contemplate the wonderful view and sights of Pest and Buda on the riverbanks you can relish fine food and enjoy live music (only during the evening tour) from the buffet dinner.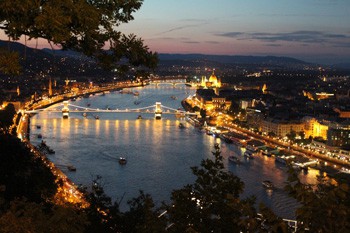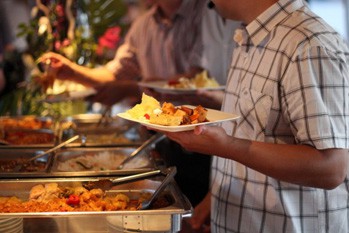 Bars & Clubs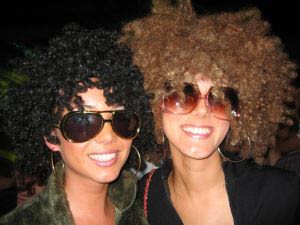 Hungary's capital has vivid nightlife that makes it a popular destination for entertainment seekers.
It offers a wide range of entertainment places from trendy clubs and bars, to ordinary pubs.
Everybody finds a place that suits his/her taste. Our page about Budapest Nightclubs contains a list of hand-picked bars and clubs and popular outdoor spots in Budapest.
If you want to go to some steamy place during your stag weekend browse our page about Striptease and Erotic Nightclubs.
The disadvantage of Budapest's diverse night entertainment is that some places aim at ripping off tourists. To avoid any unpleasant experiences read our safety tips including a black list of places that you'd better stay away from.
Admission to bars and clubs is relatively cheap (around 1 000 -3 000 HUF), at some places entry is free.
Kalóztanya Pub & Cafe
Address: Gubacsi hídfő 5. (Gubacsi Bridgehead in Pest), XX. district
Tel: (+36 1) 283 6601 Mobile: (+36 ) 70 252 7044
A standing ship, slightly out of the way with a pub and a dance floor. It has a hostel section so you can sleep there if you get tired (or drink too much).
Club 7 A Stylish basement club
Address: Akácfa utca 7., VII. district, near Blaha Lujza tér public transport hub (trams 4,6, M3 metro)
Tel: (+36 1) 478 9030
Open: every day 12.00-05.00
Admission: free for women, 2000 HUF/8 € for men
Marilyn Table DanceBar
Address: Baross utca 4., VIII. district
Tel: (+36 1) 338 4243
Galéria Cafe Pub
Address: Akácfa utca 30., VII. district
Tel: (+36 1) 267 5909
There a handful of Budapest Casinos in case you want try your hand at gambling.
Cha-Cha-Cha Cabrio Margitsziget
Address: Margitszigeti Atlétikai Centrum
Cha-Cha-Cha Cabrio is a popular outdoor place in summer with DJ parties every week. moves to the green and relaxing .
Outdoor Places
If you want some fresh air during your Budapest stag weekend
Holdudvar on Margaret Island (Margitsziget) in the place of the former casino is a trendy garden café. Ruin pubs are the current fave in Budapest: these are retro-style pubs and bars often with an inner courtyard and retro decor.
TIP: District VII., the old Jewish Quarter is the best neighbourhood to look for the famed ruin pubs. The most famous one, Szimpla is also located there in Kazinczy utca.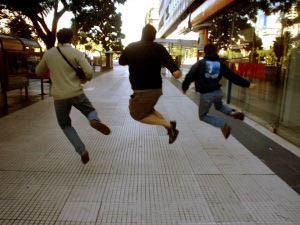 Liszt Ferenc tér and Nagymező utca in district VI. (off Andrássy Avenue) also offer a wide range of places for night clubbing.
If you're in Budapest in August visit the famous Sziget Festival, an outdoor rock-pop-electro-underground music and entertainment festival on Hajógyári Island in Óbuda (north side of the city)
Getting to Hajógyári Sziget in Óbuda, district III.: by Szentendre suburban railway (HÉV) Árpád híd stop or tram 1 Szentlélek tér stop from there a 5-minute walk on the Danube bank across the Southern Bridge (not the K-bridge which is used during the Sziget).
Wine Tasting, Craft Beer, Pálinka
We Hungarians tend to think that our wines are world famous.
I know that many people outside our borders haven't heard about Hungarian wines yet. The good news is that there are many wine tasting opportunities in Budapest from excellent wine restaurants to museum-like places.
Wine Tasting in Buda Castle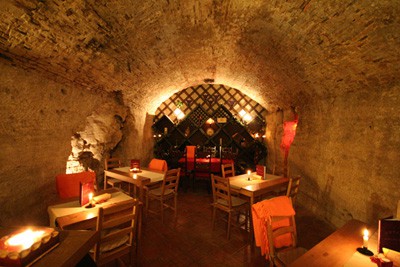 Taste wonderful Hungarian wines in a historic stone cellar within the Hilton Hotel.
An excellent program for warming up for the night and learn something about the local wines and wine regions.
Besides wines, you can taste pálinka, a traditional local spirit made of various fruits (plum, cherry, apricot etc.).
The International Wine Festival in Castle District at the beginning of September is an event that make your stag weekend in Budapest even more memorable: you can taste award winning Hungarian Wines, listen to music concerts, and taste gastronomic delights.
Wines in a wine restaurant like Borbíróság cost around 500-4 000 HUF/100 ml, depending on the winery and the vintage.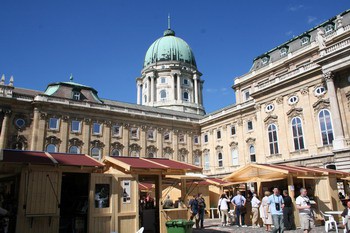 Other drinks to heighten your spirit for a stag night: try the traditional Hungarian fruit spirits, make sure you drink one that is called pálinka (guarantees that is made from fruit only).
Apricot (sárgabarack) brandy from Kecskemét region and plum brandy (szilva) from Szatmár are the best choices.
Besides Unicum (a dark, bittery-sweet drink), Zwack makes excellent pálinka-s too, like Williams Pear (Vilmos körte) brandy.
Beer, Craft Beer in Budapest
Söröző (brew pub) is the name of the place in Hungarian where you can drink mainly draught beer.
These places range from German-like beer halls, elegant restaurants, to modern cafés.
The following places are good choices to drink beer in Budapest:
Pater Marcus Belgian Beer Pub & Restaurant (at the Buda end of the Chain Bridge, Apor Péter utca 1.,)
Paulaner Beer House in MOM Park Shopping center (Alkotás utca 53., XII. district, bus 8 Alkotás utca stop)
Mosselen Belgian Beer (Pannónia utca 14., XIII. district, tram 4-6 Jászai Mari tér stop).
Drink Prices in Budapest: a mug of beer is around 600 – 800 HUF.
Craft Beer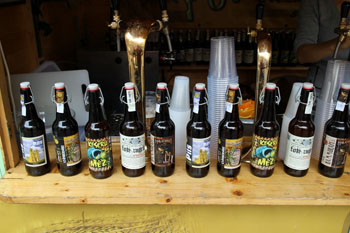 Artisan beer is the new craze in Hungary with more and more micro breweries and brew pubs opening across the capital.
The best spots to drop by a a few glasses of quality brew (again district VII, the party centre of Budapest has the most to offer):
Csak A jó Sör – (Kertész utca 42., district VII., Open: Mon-Sat: 14.00-19.00)
Hops Beer Bar (Wesselényi utca 13., district VII., Open: Mon-Sat: 16.00-02.00, Sun: 16.00-24.00) – new place that opened in 2016, with an unbelievably wide range of local and international beers.
Jónás Kézműves Söröző inside the Bálna/Whale Building on the Pest riverbank. (Fővám tér 11-12., district IX., Open: Mon-Thurs: 11.00-24.00, Fri-Sat: 11.00-02.00, Sun: 11.00-23.00)
Marionett Craft Beer House (inside the Budapest Marriott Hotel: Apáczai Csere J. utca 4., district V., right on the bank of the Danube in Pest, see website).
TIP: Try also our Craft Beer Cruise on the Danube with 5 sample beers + 1 pint for FREE. Price: 33 EUR. Snacks, live music, 2-hour river tour are included.

Book online!
Thermal Baths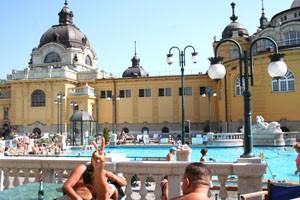 In Budapest you have everything in one place: hot nightlife, excellent drinks and thermal baths to soothe your hangover.
Budapest Spas offer steamy hot water, spectacular architecture, steam rooms, saunas and various massage types.
The Turkish Baths dates from the XVI-XVII century, while other thermal baths were built around the turn-of-the 20th-century
Adventure Sports
Should you want some adrenalin-pump during your stag weekend in Budapest here is suggestion of activities:
Budapest is one of the best venues for playing paint ball. An ex-Russian Millitary Base has been transformed to provide excellent setting.
Quad biking
Bob sleighing
Go-karting
Horse riding
Clay pigeon shooting
Axe throwing (you can do it in Dohány utca 30/A managed by the TRAP Exit Room team)
Wakeboarding at Lake Lupa
Off-road driving
Where to Eat During Your Stag Weekend?
Budapest has countless restaurants where you can sample hearty and tasty Hungarian dishes, but there's no shortage in international restaurants (Italian, Greek, Chinese, Japanese etc.) either
Fast food lovers can feel their stomach up in one of the many McDonalds or Big Burgers. The upper level of the Great market hall has many food stalls offering good local food at reasonable price.
See Our Restaurants Pages:
Make sure you pop into a Shopping Mall to buy something special for your bride.
Stag Do Recommendations
I can't emphasize enough what a great time everyone had last weekend with Stagmaster(www.stagmaster.hu), especially for the Groom, for whom it represented exactly the send off he was looking for. (by Claudio from London)
The Stag Company has marked the start of 2012 by stretching its legs into Budapest, Hungary, as it expands its offerings to offer the stag do to its customers.
The capital of Hungary is without doubt one of the most striking cities in mainland Europe, rivalling Paris in the eyes of many based on pure good looks but it's not merely aesthetics that mark the city apart. The city is also a mecca for top nightlife, thanks to its relatively low prices and myriad of clubs and bars.
The stag do activities are also in ready supply, with traditional combat sports and adrenalin pursuits being among the most popular.
Whether you're a traditionalist who wants to go paintballing or of the open-minded persuasion looking to try something new, Budapest is a city with more than a few options.
Foodies are particularly well catered for, particularly those with an adventurous palate. You might want to give the areas around Parliament and Saint Stephen's Basilica a miss because these are less competitively priced than you might expect from an Eastern European city, functioning as tourist traps for wealthy tourists – definitely not what a stag do is about.
For a stag do you'd be better served heading for Terézváros which offers a range of restaurants at lower prices, without compromising on quality. If you're just looking to grab a light bite while you're sightseeing, you'd be best off frequenting one of the city's cafes which offer soups and sandwiches at low prices.
That's enough delaying tactics, if you're headed for the Hunagarian capita for a stag weekend, chances are you're going to be more interested in nightlife than food.
For an afternoon tipple, there are plenty of options so if you're going to visit in summer, find a nice café and sit outside to watch the world go by and catch up with your friends. In the evenings it's all about "café-clubs" which are fancy upmarket after-hours places where you'll be able to get a drink almost until the sun comes up.
Belvaros (city centre) is one place that you simply must visit in Katapult. It's quite a young scene that rock up there of a weekend but the atmosphere is lively and you'll meet more than one eccentric character.
The best thing that we'd advise before travelling is to research Budapest and find out where the tourist hotspots are and give them a miss – you'll have so much of a better time if you step off the tried path and try to get a real taste of this beautiful city.
TIP: Speak to locals when you arrive, ask them where they would go of an evening and be adventurous and you'll be rewarded with a stag weekend that's so much more than you average bar crawl.
by Mark Booth, web content editor for The Stag Company
Have a great time during your stag weekend in Budapest….I hope you'll come back and bring your wife too!
Related: