Date: 05 – 10. August 2023
Location: Hajógyári-sziget (a former shipyard), Óbuda, III. District, Budapest, Hungary
Budapest Sziget Festival, the iconic week-long outdoor party takes place on Óbudai Island (aka Hajógyári Island) in Óbuda, northern Budapest.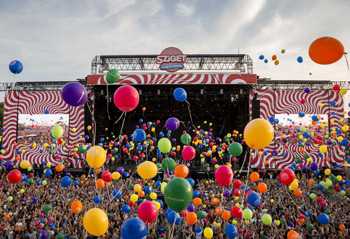 This year the festival celebrates its 32nd jubilee welcoming visitors with around 1 000 programs by 100 performers on 50 venues across the island.
Some of the biggest names from this year's line up include: Dua Lipa, Justin Bieber, the Arctic Monkeys, Tame Impala, DJ Calvin Harris and the Kings of Leon.
Both Ukranian and Russian artists will be on stage during the 5 days emphasizing. This reflects the organizer's eralier statement "we don't believe in cultural embargoes".
Besides concerts, you can enjoy a wide range of programs:
Theatre performances,
Contemporary circus,
Movie screenings,
Museums,
Sport activities
There's even a small beach where you can splash in the Danube.
Table of Contents – Budapest Sziget Festival
Some Of The Performers:
Why this festival is called Sziget, meaning "island" in Hungarian? Why has Sziget Festival become so popular? The main reason is that it offers the best-value for your money regarding similar events in Central and Eastern-Europe.
Moreover, this festival represents an island in a metaphoric sense.
Every year thousands and thousands, mainly the young generation come to Budapest in the middle of summer to enjoy the freedom it offers over the 7 days.
Although ticket prices have gone up considerably, the festival offers

Great service and facilities,

Lots of fun on an island in a hip city,

Countless memories and unforgettable experience.
Awards
Budapest Sziget Festival has won numerous awards in previous years.
The latest one is the Artists' Favourite Festival 2016 title by the European Festival Awards.
The Festival was also voted for The Best European Major Festival title at the European Festival Awards in January 2012 at Groningen's De Oosterport in The Netherlands then in 2015 it won again in the category of "Best Line Up"
See more details about the lineup, programs, services, facilities, and prices below.
Why Is Sziget So Popular?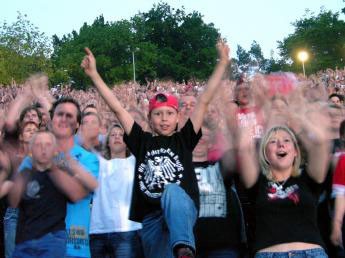 No matter what music genre you like to listen to, you'll find that appeals to your taste. Each year several internationally recognized music stars perform on 5 stages.
Sziget is a meeting place where you can let yourself go and do what you're feel like doing.
No one's going to stare at or criticize you. It's also a place of learning about each other and the world.
More than 30 internationally well-known bands will be performing on the Festival this year.
Programs on 50+ Venues:
The stages at the Sziget Festival give place for different music genre concerts:[checklist]
Main Stage
The biggest stage where the international stars perform.
dropYard
An exciting new venue where Hip-Hop/rap performers will entertain the fetsival crowd. Some of the artists taking the stage here are:
Kneecap (IRL)
Ulfur Ulfur (ISL)
Audio88 & Yassin (D)
Krúbi (H)
Beton.Hofi (H)
Luidji (F)
Mr. Kriss & Marson (CZ)
The Ruggeds (NL)
Tribade (E-I)
Villabanks (I)
ibis x Europe Stage
This is where you'll find the new generation of music from countries all over the continent. Expect new, exciting, unique performers and concerts:
SYML (USA)
cleopatrick (CAN)
Shelter Boy (D)
YellowStraps (B)
Nova Twins (UK)
French79 (F)
Psicologi (I)
Eefje de Visser (NL)
Froukje (NL)
Surma (P)
Global Village presented by VEB2023 EKF
World music concerts will take place in the Global Village. During the day you can experience the diversity of music on workshops. Get to know the artits, join them to play muisc and simply enjoy the beats!
The highlight of this Sziget venue is the spectacular water puppet show from Vietnam that you can watch twice a day.
Arat Kilo feat. Mamani Keïta & Mike Ladd (F-Mali-US)
Luiku (UA)
Sofiane Saidi (F- ALG)
VOŁOSI (PL)
Amsterdam Klezmer Band (NL)
Guiss Guiss Bou Bess (SN – F)
Chalaban (H)
Minyo Crusaders (J)
La Caravane Passe feat. Mehdi Nassouli (F-MOR)
La Perla (COL)
Zorg & Zoord (F-H)
Lightstage
Next to the entrance of the International Camping, a cool recreational area complete with an Italian restaurant and bar and a vegetarian-gluten-free bistro, concerts during the day by young Hungarian and international talents.
Music Box
Meet singer-songwriters from all corners of the world.
Telekom Electronic Beats Arena: a place for electric dance music – techno, trance, house, on-stop party by young DJ talents as well well-known big names.
OTP Bank A38 Stage: one of the most popular concert venues of the Sziget where you can enjoy various music genres from world music to punk.
Colosseum – this is the most spectacular venue of the Sziget, built from pallets by the Hello Wood group. Progressive electronic and underground music will be played here.
Campfire – a chill-out spot around a campfire where you choose who provides the music.
Afro-Latin-Reggae Village – get to know Afro and latin-American culture while at night dance to afro-latin and reggae beats provided by talented DJ-s
Snowattack Retro Stage – the biggest parties already from 20.00 every day to the tunes of Hungarian retro bands
Papageno Classical, Opera & Jazz Stage 11 – 15 August, starting at 16.00 with a choir performance- here you can discover the world of classical music and jazz, you can conduct a symphonic orchestra and you'll realize that Beethoven, Mozart or Puccini are just as cool or any contemporary pop-rock star.
Fidelio Theatre and Dance Tent – contemporary theatre and dance performances: 10 – 15 August, daily between 10.00 – 23.00
You can also listen to many local music talents you've never heard of.
More Sziget Activities
Besides concerts, you can enjoy many other programs as well:
Watch movies,
Do sports,
Visit exhibitions or theatrical performances,
Dance, or
Just walk around and contemplate passersby.
Last but not least, you can make friends from all over the world.
Why has Budapest Sziget Festival become so popular? It's more than just a few-day long pop-rock festival. It has a unique atmosphere, the so called "Sziget feeling".
Can Children Enter the Festival?
Children are welcome too. There will be plenty of programs for them (e.g. puppet theatre).
Entry is free for kids under the age of 11 (born after 15. August 2007). They need to wear a child wristband – available at the entrance – with their name and their parents' phone number written on it.
If you don't want to take your kids to a certain event leave them in the day-care where qualified personnel looks after them.
TIP: Stay at a Family Camping in a nice shady spot, complete with extra toilets and showers, 24 hr reception, friendly, English speaking staff and animators, playground, tables, dedicated area for the kids to take a nap while the staff looks after them.

Price: 89 EUR/prs, FREE for kids under the age of 14. Can be booked with 7-Day Pass / 5-Day Pass / 3-Day Ticket / 2 or more consecutive Day Tickets
Other Programs
Similarly to previous years' festivals you can enjoy a whole range of programs other than music.
Cirque du Sziget – Contemporary Circus
International and a Hungarian new circus companies (Grotesque Gymnastics)will perform in the huge tent set on the island between 10. and 17. August.
Travelling Funfair
An entertainment show for all ages:
Learn to juggle,
Have your future told in the oracle tent,
See the show of street circus performers,
Marionettes and many more.
Magic Mirror
An unforgettable, magical place that celebrates love through cabaret, drag shows, circus, burlesque and comedy. Performer you can enjoy here:
Sado Opera (D-RU)
Ragapop (UA)
Queer House Party (UK)
Sweetie Darling (NL)
OMOH (H)
LEOPOLD (D)
Márcio Canabarro- Molnár Csaba (BR-H): Tropical Escape
Vogue Night
Gerard Reyes (CAN)
Raisha Cosima (E)
SNAX (USA-D)
Theatre-and-Dance Field
A real artsy hub for Szitizens where you can immerse yourself in the world of contemporay dance and performing arts. Engaging shows on two open-air stages. For example:
Angel Durran will present Papillon, a unique mix of movement, projected image and a light show. The Catalan company, Instectotropics' inter-media production, Legend of Burning Man, uses theatre, visual arts and live music to tell the story of the beginnings of the Arab Spring on a 360-degree stage.
Giant Stret Theatre
A gigantic street thetare performance – Euforia by Sacude – will sure to captivate many visitors to the Island Festival.
GameLandHub
Play darts, board games and poker (18+) or learn new tricks with the Rubik Cube.
Luminarium
You can enjoy the special experience in a luminarium (using sunlight through colourful plastics and foils) created by the Nothingham-based Architects of Air for the 13. time.
It will be open during the 7 days of the festival from 12.00 to 01.00 (am).
Sziget Beach – Cökxpôn Chill Garden
In the northern corner of the island a whole chill-out area welcomes everyone.
Here you can
comfortably relax on soft carpets and pillows or deck chairs,
have a refreshing dip in the Danube,
listen to psychedelic music,
do yoga workshops,
learn to belly dance, or
just chat by a cup of tea.
Budget Accommodation for the Sziget Festival
Sziget offers a a wide range of accommodation options from pre-set tents (starting from 7 EUR/person/night) to unique sleep pods, wooden huts (from 63 EUR/person/night), love cabins and more. Prices range widely (from 7 EUR to several hundreds EUR) depending on facilities included and level of comfort.
If you want to experience the essence of the Festival camp right at the spot on Hajógyári Sziget, Óbuda.
If you'd rather have accommodation in downtown Budapest you have many options. See our Budapest hotels guide.
Budget hotels and hostels are very popular accommodation options, so to ensure you have a place to sleep at, book your lodging well in advance.
Budapest has many budget hotels, hostels and pensions if you want to save on lodging. If you want to save even more consider staying in an apartment and sharing the cost with others.
See our guide to apartment rental, and tips on finding a cheap Budapest apartment.
Tickets:
Note: Prices include VAT, if purchased online a 1 EUR handling fee will be deducted. Sziget Festival tickets & passes includ: Full Festival Pass, the Full Festival VIP Pass, Budapest Bundle Pass, as well as various 3 day tickets and day tickets.Tickets are no-refund in most cases see exceptions on their FAQ page:
6 – Day Pass With Basic Camping: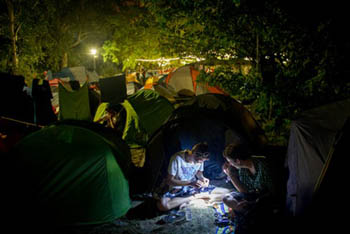 In advance until 31. May: 250 EUR – SOLD OUT
After 31. May and on the spot: 325 EUR,
Valid from 10. August (10.00) till 16. August (08.00)
You can sleep in a tent in the camping area and you can use the camping facilities.
– 1, 0 and all regular festival days included
Camping possibility included, Shower included,
Camping upgrade possibility (for enhanced security and special services)
Early move in possibility with Moving-in 2 Day Pass (55 EUR).
Budapest Bundle Ticket With Budapest Card
This combo pass lets you explore the city's attractions with huge discounts on entry tickets. You can alos us ethe public transport services without any further cost.
It also includes a 6-day Festival Pass with all the concerts and programs plus. A Chill Camping Access also comes with the Budapest bundle.
Price of The Budapest Bundle Passes
6-Day Festival, 9-Day Budapest Card, 10- 15. August: 449 EUR
3-Day Festival, 5-Day Budapest Card 10-12. August: 333 EUR
TIP: If you have already bought your Sziget Pass but wish to enjoy all the goodies the city card offers, you can buy a special Budapest Card Sziget Edition:
9 Days validity: 69 EUR
5 Days validity: 49 Eur
2 Days validity: 25 EUR
You can exchange your BP Card voucher (received when you bought the card online) for the actual Budapest Card at these spots:
Liszt Ferenc International Airport (BUD Terminal 2A and 2B)
Budapest InfoPoint (Városháza Park – Károly körút, next to Deak square metro station)
Budapest Card Ticket booth point at Sziget Festival.
Discounts With Budapest Card
Free public transportation:
You can travel without buying tickets on BKK (Budapest Public Transport Company)
Trams,
Buses,
4 metro lines, and on
HÉVs (Suburban Railway) with a Budapest Card (within the city's borders).
Travel options do not apply to transport services with special rates: nostalgia route and bus 100E that commutes directly between Budapest Liszt Ferenc International Airport and downtown Budapest. For more information on transportation services and schedules visit the official site.
Free One-Time Thermal Bath or Beach Entry Ticket:
A one-time free entry into an outdoor bath or thermal bathhouse. You will also receive a 20% discount for any further entries with your wristband.
(Please note that 20% discount is not applicable for revisiting Széchenyi Thermal Bath.)
Széchenyi Thermal Bath
St. Lukács Thermal Bath
Római Lidó
Palatinus Lido
Rudas Thermal Bath
Csillaghegyi Árpád Bath
Pünkösdfürdő Bath
Dandár Thermal Bath
Paskál Thermal and Open-air Bath
Pesterzsébet Bath
20% Discount Entry To Two Water Parks
Aquaworld Resort Budapest 20%
Lupa Beach 20%
Free Sziget – Airport shuttles:
You can travel without purchasing a ticket on special Sziget shuttles that take you from Liszt Ferenc Airport to the entrance of the festival. You can board the special Sziget shuttle with a Budapest Card Sziget Edition purchased at the airport, or with a valid voucher.
Please note that Sziget- Airport shuttles are in service during the festival only.

Schedule of Sziget – Airport shuttles coming soon!

Airport Transfer – MINIBUD – 15% discount:
Convenient, fast and environmentally friendly door-to-door transfer at the best price! In addition to your seat, the transportation of a large and a small piece of hand baggage is also guaranteed for each person. For more info about miniBUD click here! https://www.minibud.hu/
Budget Rent a Car – 20% discount:
if you'd like to rent a car Budget service provider offers you 20% discount for the validity of your Budapest Card Sziget Edition. Check the availability at the Budget Rent a Car desk or online. https://www.budget.com/en/home
Sightseeing – with discount:
Sightseeing Tours, Museums, Other Activities

Decor item
Tours
Fungarian – language classes and tours 25%
Legenda Danube cruises 25%
Bike & Relax Budapest – bicycle tours 20%
Duna Corso sightseeing boat through Budapest 20%
VR Tours – Historical VR tour in the Buda Castle 20%
Bringóhintó – Bike Carriage 20%
City Sightseeing Budapest – Hop on Hop off bus 20%
City tour by bike 20%
Sightseeing cruises along the Big Danube
(Budapest-Vác-Verőce-Visegrád) 15%
Sightseeing cruises along the Little Danube 15%
Go Trabi Go! Individual Trabant rental in Budapest 10%
RiverRide – the floating bus 10%
Lunch & Cruise 10%
Eurama – quality sightseeing tours 10%
Jewish heritage tours 10%
Ideal city tour 10%
Decor item Decor item
Museums, exhibitions, parks and churches
Hospital in the Rock – Nuclear Bunker Museum 25%
Skanzen Szentendre – Open-air Museum of Ethnography 20%
Underground Railway Museum 15-30%
Urban Public Transport Museum, Szentendre 15-30%
Gödöllő Royal Palace 15%
Hungarian Jewish Museum and Archive 10%
Szamos Chocolate Museum Gift
Guided tours at the Liszt Ferenc Academy of Music 50%
Guided tours at the Pesti Vigadó 50%
Postal Museum – "Among the first ones…" permanent exhibition 50%
Budapest Inner-City Mother Church of Our Lady of the Assumption 20%
St. Stephan's Basilica 20%
Dohány Street Synagogue 10%
Synagogue in Kaziczy utca 10%
Hungarian Railway Museum 50%
Champion Wine – Vinarium and Gastro Boutique 50%
House of Unicum 50%
Lázár Equestrian Park – traditional horse show 50%
Budapest Zoo & Botanical Garden 25%
Timetrap Exit Game 20%
Exhibitions at the Pesti Vígadó 20%
Szemlő-hegyi Cave 20%
Ferris Wheel of Budapest – ride with champagne 20%
Sas-hill Visitor Center 20%
Tropicarium – The Shark Zoo 15%
Amazing Metal Art Gallery 15%
Axe throwing 15%
Chefparade Cooking School 10%
Rajkó Orchestra & Folk Ensemble 10%
Budapest Pinball Museum 10%
Budapest Retro Museum 10%
Organ concert in St. Stephen's Basilica 10%
Szamos Chocolate Museum tour 10%
Pániq-room 10%
Museum of Sweets & Selfies 10%
VR Park Budapest 10

Restaurants – Discount:
If you're looking for a great place to grab lunch or dinner, we have partners offering 10-20% discounts for Budapest Card Sziget Edition owners.
Vén Hajó Restaurant 20%
Molnár's kürtőskalács 20%
Halászbástya Restaurant 20%
Lángos 20%
Bonnie Restro Comics 20%
Zsolnay Café 20%
Yellow Bistro & Bar 20%
Láng Bistro & Grill 10%
Hard Rock Café Budapest 10%
Café Astoria Restaurant 10%
Seaman's Bistro 10%
Old Street Café 10%
Daily Ticket (can be bought for any of the 6 days):
After 31. May and on the spot at the entrance: 80 – 85 EUR depending on day
Basic Camping and use of shower is included if you stay for two consecutive days.
Daily ticket is valid from 06.00 on the given day till 08.00 the next day.
Payment at the Festival
You can pay for food, drinks, services, entry tickets with bank card or cash.
Additional Services You can Buy
Guarded Lockers: 16-25 EUR fix price for the 7 days. computer monitored safety locks to store your belongings in.
Pay Watch – 29 EUR: No need to carry cash with you, besides showing the time, the watch also serves as a pay-card, an exclusive payment device. The balance remaining on your watch is refundable until the end of the festival and cannot be transferred to subsequent festivals.
Blanket: 5 EUR, fleece, measures 130 x 170 cm, 4 colors available: blue, green, yellow, fuchsia (you can choose the one you like on the spot).
Airbed: measures: 20 EUR: 191 x 137 x 22 cm, help to inflate it on spot will be available.
Camping Mattress: 5 EUR: foam camping mattress, rolled, 180 x 50 x 7 cm, 4 colors: blue, lime green, red, fuchsia (you can choose the one you like on the spot).
Travel Sheet: 10 EUR: also serves as a very thin sleeping bag, 190 x 75 cm, grey colour.
Sleeping Bag: 15 EUR: envelope style sleeping bag, 190 x 74 cm, 3 colors: blue, green, black (you can choose the one you like on the spot).
More information on Tickets and Passes: Sziget Festival Official Site.
The Sziget City Pass – Wristband
The Sziget City Pass is a travel and tourist card in a wristband form allowing you to enjoy the event as well as Budapest to the fullest.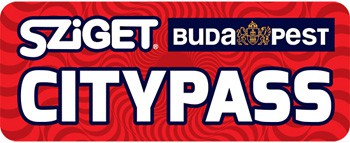 The pass entitles you to:
Free travel on the city's public transportation system, including the special Sziget boat service between the festival venue, Hajógyári Island, and Jászai Mari Square (Margaret Bridge, pest end) ,
Use of the shuttle bus free of charge to and from Liszt Ferenc Airport
One time free then discount entry (20 %) to the thermal baths (Gellért, Széchenyi, Lukács, Király, Rudas), outdoor pools-beaches, and museums.
The pass can be bought for 2 days, or 13 days depending on the length of your stay.
Further Discounts:
A beach boat service can also be used for free to the Palatinus Beach on Margaret Island, and Pünkösdfürdő Beach (Királyok útja 272., district III. not far from the location of the Sziget Fest.)
Free travel on the shuttle buses between the airport and Hajógyári Island.
One-time free entry to one of the spas, and outdoor baths, then 20 % discount on the ticket to every bath and beach.
50 % off the price of some museum tickets. Museums in Budapest include: Aquincum Museum, Ethnography Museum, Hungarian National Museum, Natural History Museum, House of Hungarian Photographers (Mai Manó House in Nagymező utca), Museum of Applied Arts, Robert Capa Contemporary Photography Center
20% discount from entry ticket to Csodák Palotája/Palace of Scientific Wonders (1222 Budapest, Nagytétényi út 37-43) until 31st August!
20% discount from all full price tickets to the thematic escape rooms, interactive exhibitions as well as to the spectacular science shows at Csopa Playbar (only 3 stations away from Sziget by HÉV suburban railway: 1036 Bécsi út 38-44.), or to the more than 100 interactive games at Csopa Campona (1222 Nagytétényi út 37-43.)
20 % discount on Sziget VIP Boat Tickets: you can get to the island extra quick with a motorboat. Departures: from Batthyány Sqr., (Buda, opposite the Parliament) and Wiking Yacht Club (pest, opposite Óbuda island) – DeparCture every 30 min between 17.00 – 21.00. Ticket: 21 EUR (incl. a welcome drink)
Special Sziget Breakfast in Akvárium Klub (Erzsébet Sqr., city centre) – buy 3 breakfasts and get the 4th one for free. Available between: 12.00 – 17.00 every day
Who Should Buy the City Pass?
Anyone who wants to discover Budapest besides having lots of fun on the festival. Our city is full of
Historical sights,
Great clubs and the famous ruin bars
Places to eat,
Shops, markets that you wouldn't want to miss.
The pass is great value if you plan on staying in the centre instead of camping on the island.
You can use public transportation to get to the festival and back to central Budapest whenever you wish without having to bother with buying tickets.
Price Of The City Pass, Where to Buy:
15 EUR for 2 days, valid from the day of validation till the end of the next day (23.59h) – any time between 05. August (00.01h) – 17. August (23.59h)
39 EUR for 13 days: 05 – 17 August.
The pass can be purchased online. You get a voucher after payment that you print out and can exchange it for the wristband upon arrival to Budapest at several points: airport, train stations, the festival entrance.
No need to buy public transport tickets, you can start using your pass right away.
Getting to Sziget Festival from the City Center
Take the Szentendrei Suburban Railway (HÉV in Hungarian) line from Batthyány tér (M2, red metro line) for five stops, get off at Filatorigát stop. From there follow the crowd along Mozaik Street through K-Bridge!
Tram 1 and 1A also provide good connection to the city centre.
Boat Service To And From The City Centre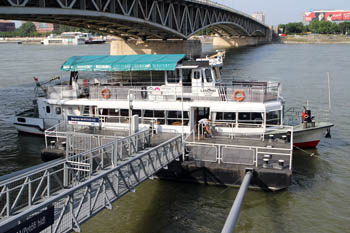 You can get to the city center of Budapest by the special Sziget boat service between 10 – 15 August from 12.00 to 16.00 during the Festival.
The boat travels between
Jászai Mari tér (Pest end of the Margaret Bridge) and
the venue of the Sziget, Óbuda island.
The journey time is around 33 minutes. On Jászai Mari Square you can hop on tram 4 or tram 6 to get to your destination.
Schedule:
09 – 10 August: every 15 minutes between 16.00 – 23.45
11 – 15 August: every 15 minutes between 14.30 – 01.45
Boat service prices:
Free with Sziget Citypass
Boat ticket: full price: 750 HUF, child (up to 15 years of age): 550 HUF
Additional information on how to get to the festival venue!
Services & Facilities on the Festival
During the years the Sziget has evolved and numerous services and facilities have been set up on the island area to make your stay more comfortable.
On-site Box Office – here you can buy your daily ticket. Open every day between 8.00-16.00.
Information – if you need help or have any questions.
Medical Help: If you don't feel well drop in the Medical Base next to the main stage where qualified nurses and doctors will help you.
Banking: There is a K&H bank office (open 10.00-18.00) set up on the island during the festival. There are ATMs on 10 spots on the island and you can use them 24 hours a day. Post Office – you can buy stamps, postcards, envelopes, phone cards and send your postcards and letters.
Left Luggage Office and Safe Deposit: To keep your belongings safe leave your luggage in the Left Luggage office or in the Safe Deposit (for smaller items).
More Services
Green Info Point: open 11.00 – 23.00 – The Sziget Festival deems environmental protection a very important issue and the organizers try to do many things to keep the environment clean during the festival. There are also various programs and projects focused on green issues every year. The Green Info Point provides information on the Green Zone program and you can participate in waste exchange, environmental protection quizzes and games etc.
Hungarian Language First Aid Tent: between 12.00-22.00 every day Language experts will help those who want to complete a crash-course in Hungarian language.
Laundry Service: Drop your dirty clothes at the Information, the staff will have it cleaned with a laundry service. You'll be told when to pick up the clean clothes. There are also two self-service laundry spots on the island.
Board Games House: if you don't find anything other to do or if it's raining go to the game house.
Wedding Tent: Yes, you can even get married during the Sziget Festival.[/tie_list]
Food Facilities, Eating, Shops
Numerous street food stalls offer tasty meals at affordable prices every day. A one-course meal (meat dish with garnishing) costs around 900-1300 HUF.
Vegetarian gluten and lactose-free dishes will also be available.
There are also many snack, tea & coffee vending machines in the area of the festival.
I'm sure you won't have to search for long for places selling beer, and other alcoholic beverages since carousing and drinking is sort of part of the festival's image.
Note that you're allowed to be served and drink alcohol in Hungary if you're older than 18.
Aldi Pop Up Shop & Grill
In the Aldi shop you can buy pastries, yogurts, sandwiches, fruits and veggies, drinks. What's more you will be treated to grilled food at the grill area.
Rossmann Drug Store
Here you can buy toiletries, handkerchiefs, and all other important items to be comfortable during the festival.
TIP: See more Events and Things To Do in August!
More Summer Events:
World Athletics Championship Budapest 2023 – Beer Festival in Downtown Budapest – Summer Festival – F1 Hungarian Race – Festival of Folk Arts – Jewish Cultural Festival – Top Summer Activities