Guide to the Culinary Delights of the City
Taste Budapest like a local! The best way to learn about a city and to find out what and where people eat.
The city is undergoing a culinary revolution with new places appearing on the city's gastro scene every year.
Budapest has way too many restaurants, bistros, cafes, wine bars, and pubs to list all of them so we stick to those places that offer the best experience for your money.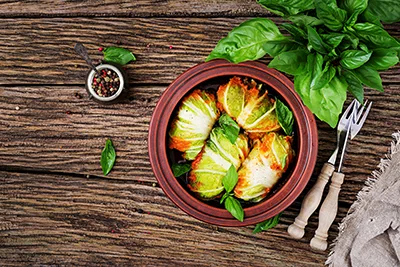 Browse our restaurant & cafe guides listing the best eats in town by area. Ddiscover the secrets of Hungarian gastronomy, the famous goulash and the nation's symbolic spice, the paprika.
Table of Contents – Taste Budapest
What and Where to Eat & Drink?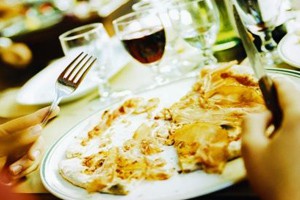 The Hungarian capital has a wide selection (too wide according to some) of restaurants, cafes, bistros, wine bars cheap eateries offering both traditional Hungarian as well as international cuisine.
Read also our price guide to restaurants, and advice on tipping.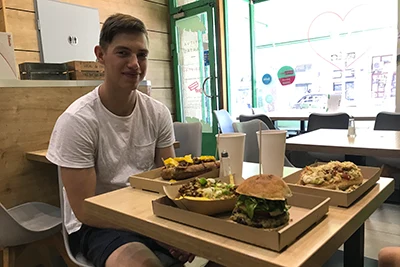 What & Where To Eat If You're A Vegan In Budapest? Just like in many other parts of the world, t…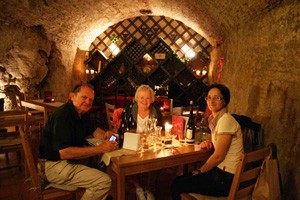 Hungary looks back to hundreds of years of viticulture and besides Tokaj, Eger, Villány or Szekszárd – wine producing areas best-known abroad – you can taste some extraordinary wines made by smaller wine cellars.
Find out about the 22 wine regions of the country, learn about local grape varieties, tips on where to sample and buy wines.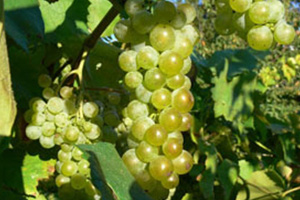 Here our top three wine programs where you can sample fine wines by well known as well as smaller but equally good wineries.
You can do it within a historic setting, in a cozy family-owned cellar in the castle district, a hip wine gallery in the city centre or visit cellars in Etyek, the nearest wine region to Budapest.
TIP: Check out also list of the best wine bars in Budapest!
Let's not forget about Budapest's historic coffee houses either: the city once rivaled with Paris in coffee house culture.
The new craze of espresso and brew bars has also finally reached our city offering all sorts of coffee specialties made from freshly roasted, direct source coffee beans.
There are also some great gastro festivals and culinary tours where you can directly explore food culture in Budapest.
NEW: Budapest Restaurants That Are Open During Christmas/New Year's Eve – a collection of places that offer special Christmas-New Year Lunch/Dinner.
TIP: Craft Beer Cruise -Sample some of the best Hungarian Artisan Beers on our 2-hour Craft Beer Cruise Budapest program. 5 x 150 ml brew samples + 1 pint for FREE, snacks + Live Music by a Gypsy band. Price: 33 EUR.

Book online!
Hungarian Food in Budapest – Eat, and Learn to Cook Local Dishes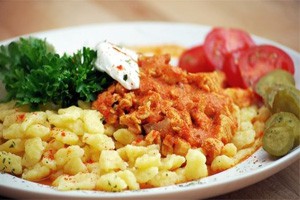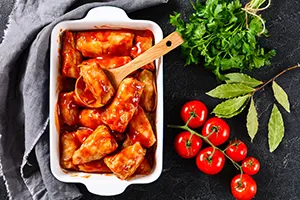 Popular Soups, Mains and Desserts When you visit Budapest do not forget to taste some tasty Hungaria…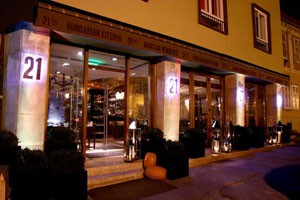 The best places to try Hungarian Food in Budapest: from high-end restaurants to small, inexpensive eateries.
Apart from Gundel and other famed foodie spots, the guide includes places known mostly by locals.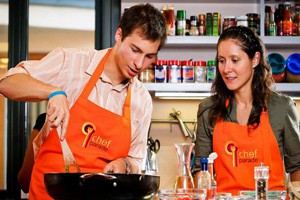 If you wan to learn the ins and outs of Hungarian gastronomy attend a cooking course in a modern cooking school in Budapest.
Friendly English speaking chefs teach and show you the basics of Hungarian cuisine.
TIPS: Budapest has some wonderful gastronomy festivals and events all through the year. The Gourmet Festival takes place every May (18-21. May in 2017.) in Millenáris Park Buda where you taste the offer of the best restaurants, street food, cafes, bakeries, confectioneries, gourmet shops, wine shops and enjoy a range of programs over the 4 days.
The Street of Hungarian Flavours is a 2-day festival in Buda around 20th August, National Holiday.
The Street Food Show (usually in September) is the best place to try quality fast food: burgers, pizza, pasta, lángos, hotdog, sandwiches and more.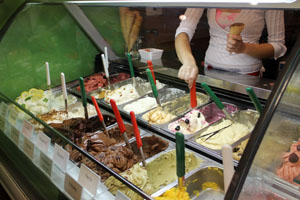 Our favourite ice cream parlors in the city we can't survive the summer season without.
Artisan gelato makers that use only natural ingredients to make delicious cool delights in a variety of flavours.
Hungarian Folk Evening with Dinner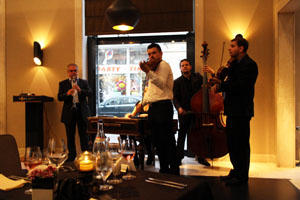 Enjoy a wonderful folklore evening with 4-course Hungarian dinner in a restaurant in the city centre.
Taste some of the characteristic dishes of our country to the tunes of a string orchestra and steps of folk dancers.
Program starts at 19.00 every Friday.
Discover the world of third/new wave cafes where everything revolves around premium quality coffee whether
made the traditional way on an espresso machine (usually with a high-end La Marzocco or a Victoria Arduino model) or
with an alternative/pour-over method (AeroPress, Hario V60, Chemex, Kalita, Syphon).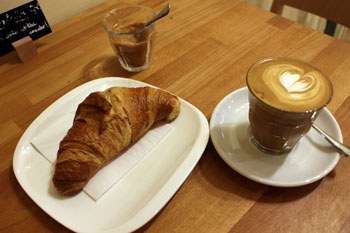 Places like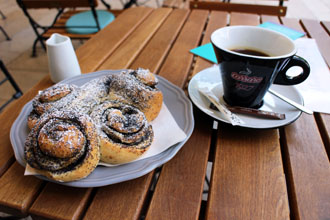 Other cafes in and out of the city centre that we love if not for the coffee but the atmosphere and good pastries, food or some other feature.
Related Pages: