10 Reasons Why Put Budapest On Your Bucket List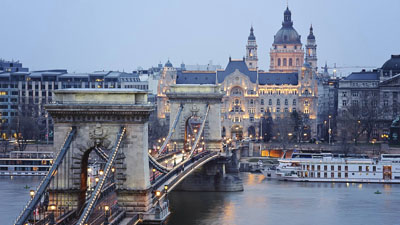 Many travellers might ask the question "Why visit Budapest?", what is so special about the capital of Hungary that one should include it in her/his travel plans.
I could tell you about how beautiful our city is, and that there are numerous historic and cultural sights, but I'm sure other travel guides have already listed these reasons countless times.
Table of Contents
Why Trust Our Opinion?
My husband and I have been living in Budapest for more than 20 years so we know the city inside out.
I'm sure that this makes us a bit biased towards our hometown, but we are also well aware of its weaknesses that tourists might want to know about when visiting the city.
We've also explore several cities in the neighbouring countries (Prague, Vienna, Ljubljana) so we can tell you what our city offers to tourists compared to other central European destinations.
But if you think we must be partial to our city, look at some lists by independent travel magazines where Budapest usually comes in the top 5, sometimes at the 1st or 2nd place.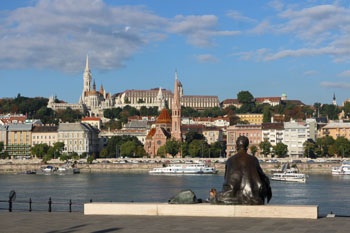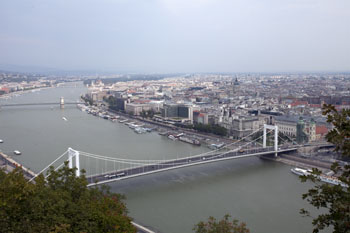 What Makes Budapest So Captivating?
Mixture of Old & Modern World, Grand Architecture
The Hungarian capital's charm lies in the many cultural influences that affected the city during its long history.
The mixture of western capitalism that has been advancing relentlessly since the change of political systems, and the after effects of the more than 40 years of communist era give Budapest a strange appeal.
The city has undergone several changes in recent years:
numerous sights, neighbourhoods have been renewed (Várkert Bazaar, Kossuth Square, Ferenciek tere, Március 15. Square),
a new metroline: M4/green line connecting Keleti Railway Station in Pest with Kelenföld Railway Station in Buda – with spectacular architecture in its 10 stations
new attractions (the Eye on Erzsébet square, offering spectacular views of the city from the top) and
activities (Escape room games, unique city tours, bath parties, ruin bars)
offer countless opportunities to spend your time and money well.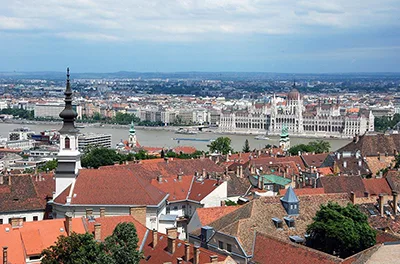 Recommended Activities To Experience Budapest
1. Thermal Baths, Medicinal Waters
You can bathe in Turkish baths (the Király Bath, the Rudas, and the Veli Bej Spa) enjoying the centuries old architecture.
But you also have the option to splurge in upscale spas: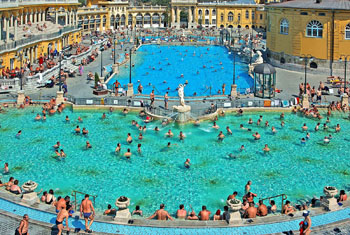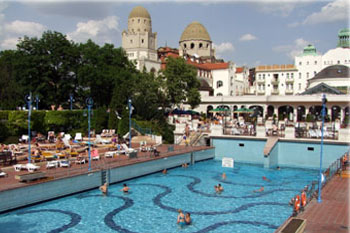 Thermal springs with medicinal qualities abound in the capital and the other parts of Hungary.
The city is ideal for a relaxing holiday in a spa and wellness hotel combined with refreshing massage treatments.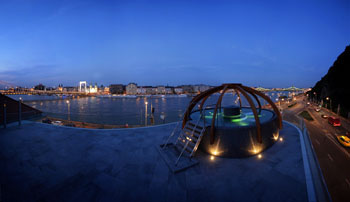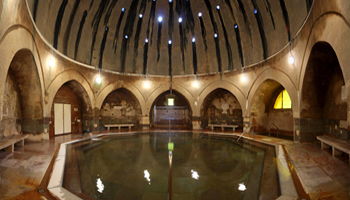 See more the City of Healing waters: guide to Budapest Baths.
2. An Affordable City
The Hungarian capital is an inexpensive city compared to Prague or Vienna.
You can still get more for your money than in the majority of Western European cities, especially with the Hungarian forint being so weak.
In a recent survey carried out by a travel magazine (www.hoppa.com) Budapest is one of the cheapest holiday destinations in the world.
According to the survey, you can have a fairly good time in our city from only a budget of cc. 50 EUR/60 USD/40 GBP/day.
They came out with this sum by looking at average costs of basic items, travel necessities:
a hotel room for one night and taxi costs per 3km,
a meal for two,
a bottle of wine,
pint of beer,
a cup of coffee.
Of course if you want to visit museums, go to concerts, on guided sightseeing tours, do some shopping, 50 EUR won't be enough.
But you'll need less money to do these things than you would in other popular tourist destinations in Europe/US/Australia.
Find out more about costs and prices.
TIP: The Budapest card, which can be bought for 5 different durations and a 72-hour Budapest card Plus with additional goodies besides the other 5 cards offer. The tourist card allows you to save on admission fees not to mention the unlimited use of the public transport network.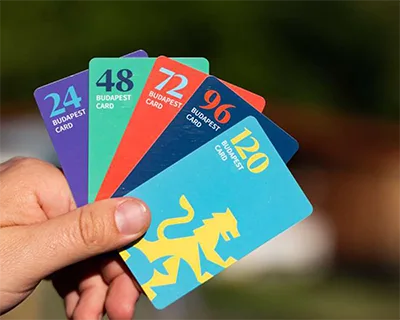 3. Wide Variety of Good-Value Accommodation
There are many hotels and other types of accommodation in Budapest offering lodging to every taste and budget.
You can sleep
Travellers on a tight budget can choose from a wide range of quality hostels both in the city centre or in the green belt.
A good accommodation option over a hotel is staying in a fully-serviced apartment.
There are many apartment rental agencies in Budapest specializing in renting out quality apartments, and of course Airbnb offers a wide range of rentals for very favourable prices.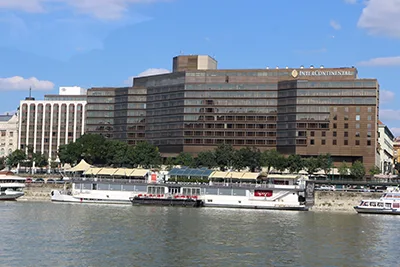 4. Vivid Nightlife
Budapest has a buzzing nightlife scene. The city is alive with great parties in good pubs, bars, open-air clubs.
No wander the city became a hot-spot for stag and hen parties.
There are of course places that must be avoided since they target tourists for ripping them off.
Most of these infamous clubs have been shut down recently by local authorities.
The ruin bars (romkocsma in Hungarian) are all the rage these days.
Quaint, neglected buildings, located usually in the historic Jewish quarter (district VII., parts of distr. VIII.) converted to bars and clubs with
distinct, retro interior,
several bars and
dance areas and a peculiar atmosphere.
Szimpla in Kazinczy utca 14. is the most famous (it also has a Sunday market), but there are at least a dozen other if you wish to have a terrific night with lots of drinking, dancing, making friends.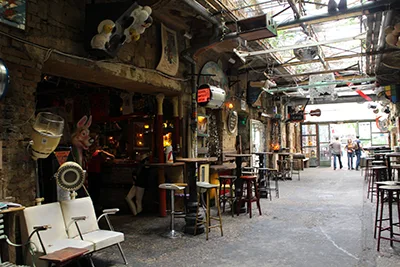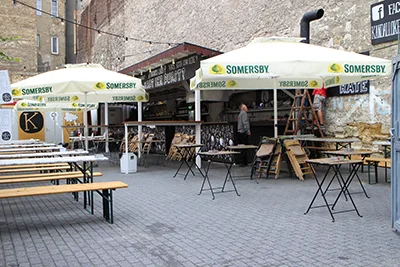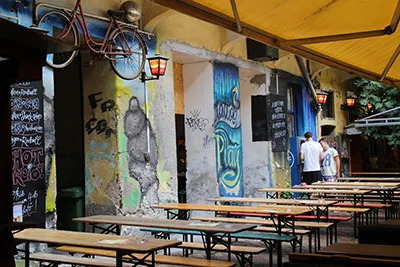 Party On A Boat Or In A Bath!
If you special party experience join one of the cruise parties on the Danube or drop by a crazy sparty on Saturday nights in Széchenyi Bath (April-November) or Lukács bath in the winter season.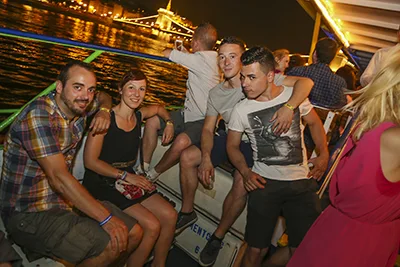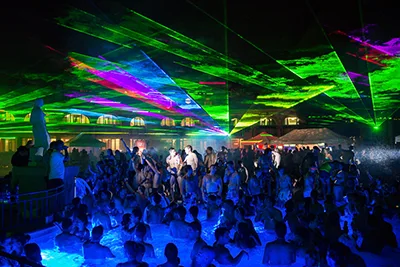 5. Diverse Selection of Cultural Entertainment
There's always something going on in here, no matter in which season you come.
There are great festivals all round the year.
The city has quite a few concert halls to:
the Béla Bartók National Concert Hall in the Palace of Arts/MüPa,
the Liszt Academy,
the Budapest Music Center,
Duna Palota in downtown,
or the Pesti Vigadó on the Danube Promenade.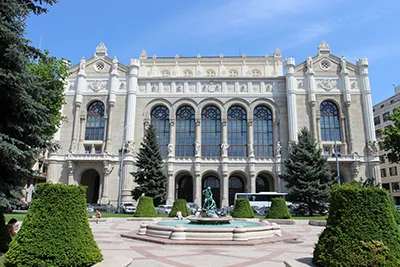 But you may bump into free concerts in parks and squares any time of the year.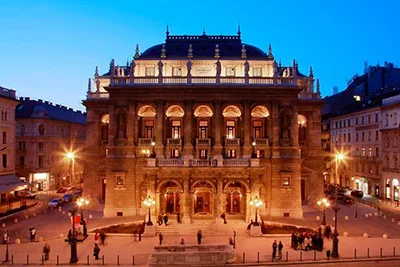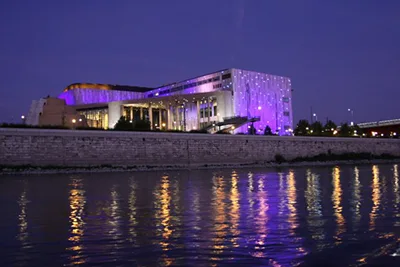 More than 100 museums welcome tourists with various exhibitions, the themes including fine arts, contemporary arts, science, history, gastronomy.
The Hungarian Opera House on Andrássy avenue is not only a cultural venue, but a beautiful architectural sight.
See more cultural centres and venues.
6. Budapest for Children-Great Programs and Attractions
Families with kids will also find attractions, things to do that'll entertain the whole family.
The City park is highly recommended for children because of the Zoo and Botanical Garden, the Holnemvolt Park, an entertainment park with animal petting area, a historic merry-go-round and other fun rides, that opened at the end of April in 2014. at the place of the former Amusement Park.
In summer you can row on the park's lake that functions as an ice rink during winter months.
The vast park is an ideal place for a leisurely walk with the kids.
The Grand Circus next to the Zoo can be an option for rainy days.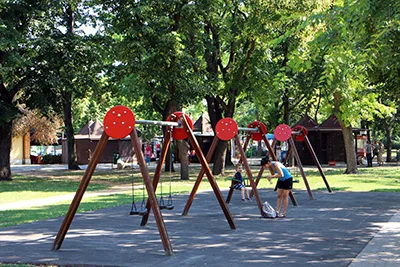 TIP: One of our most favourite recreational area is Margitsziget with a musical fountain, bringo carts, lots of green, medieval ruins, several playgrounds and the outdoor pools of the Palatinus.
Although it is not in the city centre the Hungarian Railway Museum is also a fun place to visit.
7. Shopping
Shops, boutiques, markets abound in Budapest. The several shopping centres (Corvin Plaza, Allee, Arena Plaza, West End City Center, MOM Park, Campona) are great places to shop for designer clothes, electronics, books, jewelry, toiletries, small gifts, food stuff etc.
For buying authentic Hungarian gifts and food stuff (paprika powder, honey, Tokaji aszú wine, embroidery) visit the Central Market Hall at the Pest end of the Szabadság híd (Liberty Bridge).
The inner city (Váci utca and its neighbourhood in V. district, Andrássy út in VI. district) gives home to several stores selling world-famous designer brands: Roberto Cavalli, Louis Vuitton, Ermenegildo Zegna, Gucci, Hugo Boss, Escada, Furla etc..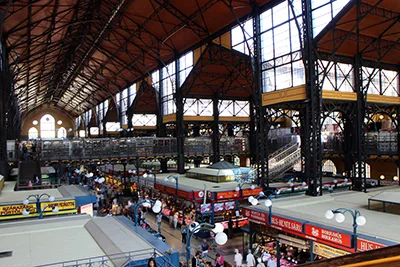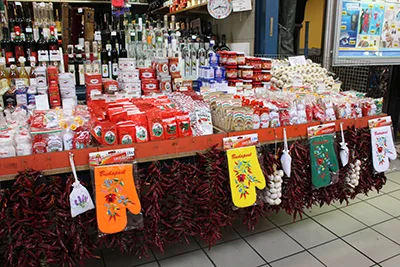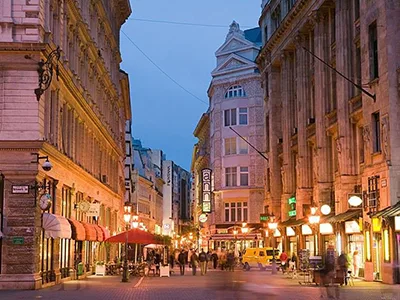 Talented Hungarian designers have pop-up shops or permanent shops at several places in the city.
TIP: Drop by Nanushka's flagship store in Deák Ferenc utca/Fashion Street in downtown.
The clothes designed by the talented young lady, Sandra Sándor have became very sought after in recent years (Charlize Theron, Angelina Jolie have also worn her clothes).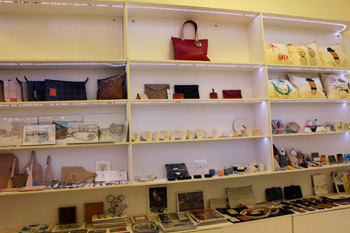 Other places to look for one-of-kind shops, contemporary design accessories:
Monofashion (Kossuth Lajos utca 20., distr. V.),
Rododendron (Semmelweis u. 19. distr. V.),
WonderLAB (Veres Pálné utca 3., distr. V.)
Király utca, and other nearby streets in district VII., are a good place to hunt for cool, local designer shops.
8. Plenty of Restaurants, Tasty Local Food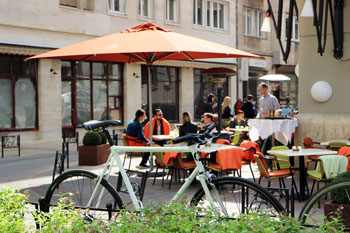 There are countless restaurants, bistros, taverns, fast food places, as well as international eateries.
Although the quality varies widely, the city has many restaurants where you can enjoy a pleasant meal at a fair price
There are streets and neighbourhoods that specialize in the restaurant and cafe business:
Liszt Ferenc Square,
the area of St. Stephen's Basilica (Sas utca, Hercegprímás utca)
Gozsdu Court in the Jewish District (Spíler, Spíler Shanghai, 2Spaghi, Blue Bird Cafe)
Ráday Street (the first Michelin star owner of Budapest, Costes is located here)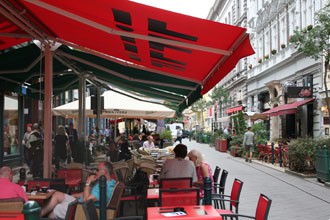 Restaurants, cafes, pubs stand next to each other with outdoor terraces in the summer season.
These aren't necessarily the best places to have a great restaurant experience since they're target mostly tourists with overpriced menus (although there are some inexpensive self-service eateries too.)
If you want to have a first-class meal you'll find around a dozen of fine dining restaurants in Budapest where Hungarian star chefs prepare exciting menus from fresh, highest-quality ingredients.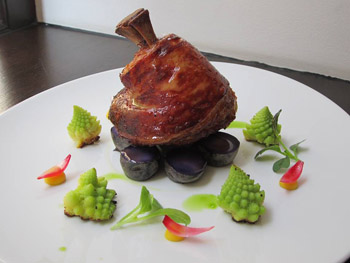 7 Michelin-Star Budapest Restaurants Offer Superb Dining Experience:
Stand: This elegant downtown place earned 2 stars with its inventive Hungarian cuisine (Székely Mihály utca 2., District V.)
Babel – a laid back yet exclusive fine dining palce offering Hungarian and regional dishes (1 star, Piarista köz 2., District V., near Elizabeth Bridge))
Costes in Ráday utca (1 star),
Essência Restaurant – Tiago & Éva 1 star – If you crave Portuguese-Hungarian fusion dishes (Sas utca 7., District V., Basilica neighbourhood,)
Borkonyha/Winekitchen in Sas utca (1 star),
Rumour – 1 star – A place for intimate dinners where you can savour dishes made from rare or obscure ingredients, right in front of the open kitchen. (Petőfi tér 3–5., District V., Váci Street area)
SALT Budapest – 1 star – Fine dining combined with Scandinavian ambience (Királyi Pál utca 4., District V.)
The multiple-course degustation menus include creative dishes prepared with utmost care and using modern techniques.
The Michelin-star honored places also stock premium local wines allowing guests to discover the world of Hungarian wines, beyond Tokaji aszú and Egri Bikavér.
TIP: If you're a wine enthusiast and curious about local wines drop by any of the any of these very good wine bars in Budapest.
More Local Food…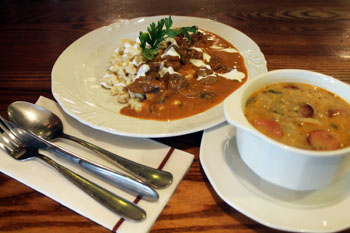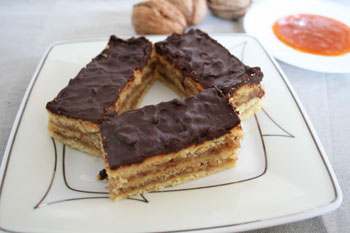 Quality Street Food in Budapest
TIP: Apart from the ruin pubs, Kazinczy Street in the Jewish Quarter also has some surprisingly good, inexpensive food bars:
Bors Gasztro Bar,
El Rapido Mexican Food Bar,
Kőleves Restaurant
Soul Food.
There's a whole street dedicated to street food: Karaván at Kazinczy utca 18, where you can
Grab a gourmet burger from Zing, or
Lángos:a typical local fast food: round, deep-fried savoury pastry, topped with sour cream and cheese, sweet versions, e. g. with Nutella, are becoming popular too.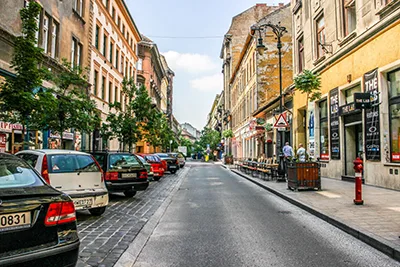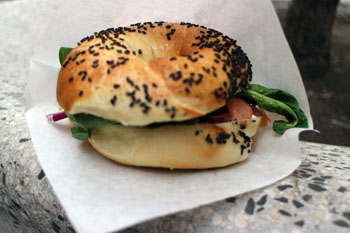 9. Summer Fun- Head to the Strand!
Budapest is an excellent summer break destination.
By June the city is buzzing with all sorts of festivals, parties, concerts, outdoor activities for all ages and interests.
You can get away from the heat in the open-air pools, strand in Hungarian.
Most All-Year Baths Have Outdoor Pools:
Gellért Bath in the Buda side at Liberty Bridge (most accessible in the city centre M4/green metro line),
Széchenyi Spa in City Park, and the
Lukács Bath in northern Buda.
But the most popular ones:
Palatinus/Margaret Island,
Római Fürdő,
Paskál
are seasonal establishments open usually from May to September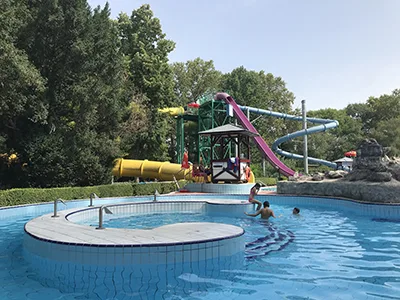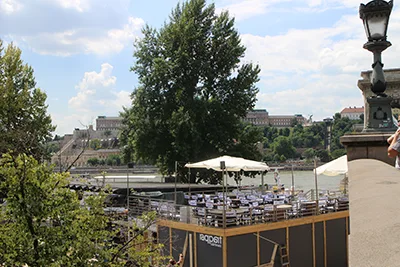 TIP: You can also get cooler in the parks, gardens and arboretums. Head for the Buda Hills for some serious hiking!
TIP: See also: Top 10 Summer Things To DoIn Budapest.
10. Winter Holiday
Unlike many other cities, Budapest doesn't sleep in the winter.
The season's highlight is Christmas with organ concerts, shops and streets decorated with Christmas lights.
Read more about how to spend a Winter Vacation in Budapest.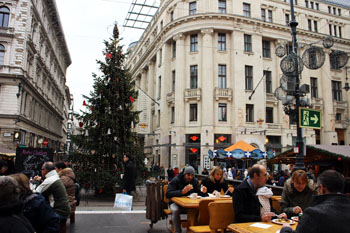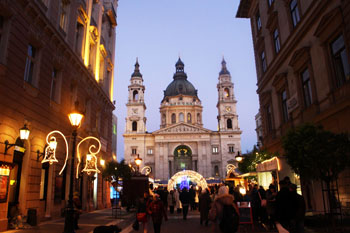 The focal point of the holiday is at Vörösmarty Square where the city's main Christmas Fair is held. Then comes New Year's Eve with parties throughout the city.
Winter Fun
But activities, programs don't end on December 31.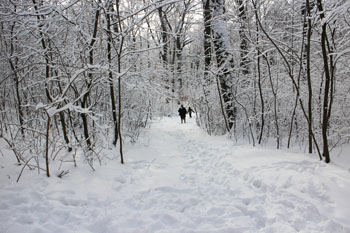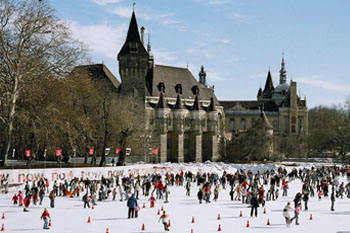 +1 Day Trip Suggestions to the Countryside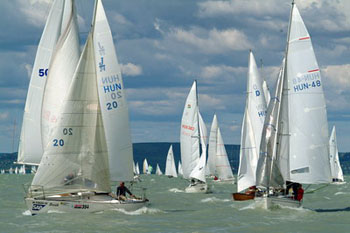 If you have time for excursions to the Hungarian countryside do include a trip to Lake Balaton which is Hungary's and Central Europe's largest fresh water lake and a popular summer resort.
Both the southern and hilly northern shore are dotted with vineyards where you can get a taste of quality local wines.
You can reach the main towns of Lake Balaton (Siófok in the southern shore, Balatonfüred in the northern shore) in about 2-3 hours by trains departing from one of the 3 railway stations of Budapest.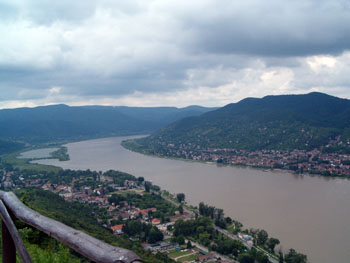 The train ticket costs around 2 000 – 2 300 HUF travelling second class.
There are also coach services to Balaton from Népliget Coach Station (M3 blue metro line)
For outings in the vicinity of Budapest, visit the picturesque Danube bend where
The artists' centre Szentendre,
Visegrád -used to be Hungary's royal seat-,
or Esztergom, the centre of the Hungarian Catholic Church, offer plenty to see and do.
See also our page about Day Trips from Budapest.