Get a New Look by Expert Surgeons For Less
How about getting a facelift in a plastic Surgery in Budapest hidden from nosy friends and relatives? You could tell them that a fantastic vacation in the Hungarian capital has rejuvenated you… and this wouldn't be a lie.
You can combine your makeover with a spa vacation in Hungary's beautiful capital. In one of the citiy's wellness hotels you can recover and relax after the operation.
Hungarian plastic surgeons are renowned for their professionalism all over the world.
The training level of the surgeons is higher than in the majority of other countries. To become a qualified plastic surgeon one must study at least for 8 years.
The good news is that plastic surgeons in Hungary charge less for their work than their colleagues in Western European countries or in the US. Many clinics offer installment payment.
Get new breasts a younger face or a tummy tuck in a Budapest Cosmetic Surgery, save around 50% or more and pamper yourself in a luxury hotel.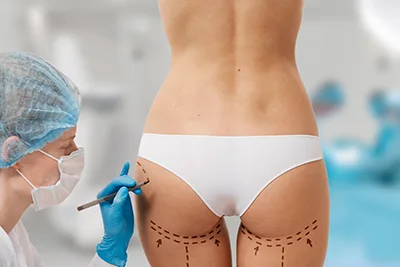 Table of Contents – Plastic Surgery in Budapest
Tips & Advice on Choosing a Plastic Surgery in Budapest
Although any Budapest plastic surgery offers high standard services performed by expert and experienced staff, it's best to check and compare some factors when choosing a cosmetic surgey clinic. After all it's your face or other of your body part that will be operated.
References
No thing will convince you more and make you feel confident about a plastic surgery than happy patients' account of treatments they received in the facility. You can ask the clinic to fax or email its patients' testimonials to you. To get even more reassured can ask for telephone numbers of patients from your country that were operated in the clinic.
Price
Always check the price thoroughly: what's included in it? Try to identify any hidden costs, like cost of antibiotics, anaesthetics, implants etc.
Languages spoken
Make sure the surgeon and the staff speaks good English. You'll be discussing details of an operation, that requires the doctor and the staff to have good command of English (other foreign languages) including specifics of the operation.
They must be able to explain every aspect of your treatment in a simple and understandable way. The best way to check this is a first time consultation with the surgeon and other members of the staff you'll be encountered.
Qualifications, certifications
Ask about the professional qualifications, experience, field of specialization. Membership in professional associations (Hungarian Society of Plastic Surgeons), certifications indicate serious professional commitment.
Location of the Plastic Surgery within Budapest
There are cosmetic surgery clinics in the heart of the city and in the serene Buda Hills. Think over which one suits you the best?
A place in the busy downtown, or a relaxing, green environment? Check whether you can get to the clinic (from the airport or from your hotel) easily even by public transport?
Budapest Districts, City Maps and public transportation.
The following list of plastic surgeries includes only clinics of the highest standard. The staff is professional and speaks English often German as well. Most cosmetic surgery clinics in Budapest are equipped with state of the art facilities.
They rivals any Western European or US clinic also in neatness and in establishing an environment that makes the patient feel relaxed and convenient.
Recommended Clinics
Driss Plastic Private Clinic
Address: Budapest, Gyulai Pál utca 02., district VIII., (inside Rókus Hospital, second floor)
Tel: (+36 ) 30 454 9589, Website
Rózsakert Medical Center
Address: Gábor Áron utca 74-78., II. district, 2nd floor in the Rózsakert Shopping Center
Tel: (+36 1) 391 5905
Ecto Derma Polyclinic
Address: József körút 37., VIII. district, tram 4-6 Baross utca stop
Tel: (+36 1) 3178 175, 2350 024, 2668 886,
Virányos Clinic
Address: Virányos utca 23/d, XII. district
Tel: (+36 1) 275 0377
Ars Medica Laeser Clinic
Address: Petőfi Sándor utca 3., V. district
Tel: (+36 1) 2667 766