Essential Information To Plan Your Trip to Budapest
Are you thinking of traveling to Budapest? The Hungarian capital is a beautiful city with stunning architecture, a vibrant nightlife, and delicious cuisine.
Use our Budapest travel guide to plan your visit well.
Here we collected all the information you need for a carefree vacation from
Choosing the best time to visit, and
Best way to get here, to
How to get around the city along with other
Essential tourist information about Hungary's capital.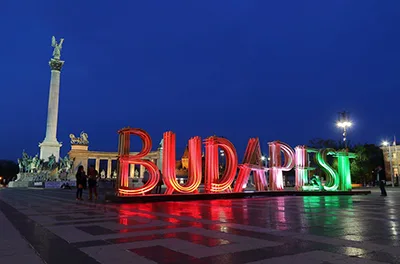 We'll also give you some tips on why you should visit and how long you should stay. Let's get started on planning your visit with our guide!
Table of Contents

Table of Contents – Budapes Travel
Budapest Travel Info & Facts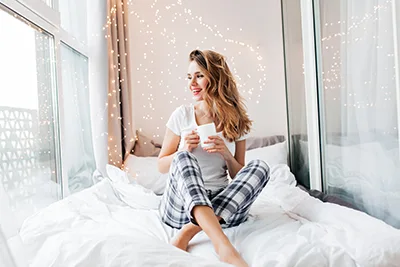 Choosing the right Budapest accommodation is very important to really enjoy your stay in the Hungarian capital. Many new hotels, apartments and pensions have been built …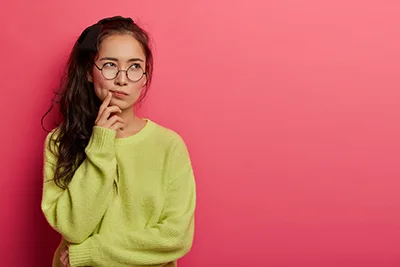 Many travellers might ask the question "Why visit Budapest?", and what to do in Budapest that one should include it in her/his travel plans.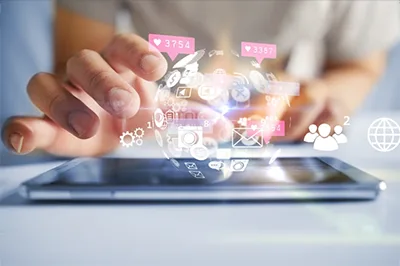 Learn about some essential information about Budapest for a carefree vacation. The Basic facts give you the bare bone essentials.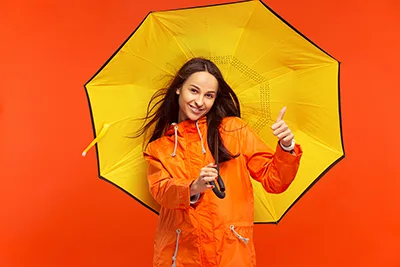 When is Hungary's Capital the Most Favourable For a Visit? The weather in Budapest is definitely not boring.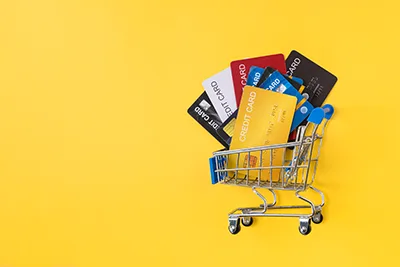 Price of Food, Eating Out, Transportation and Other Services
See how much the most …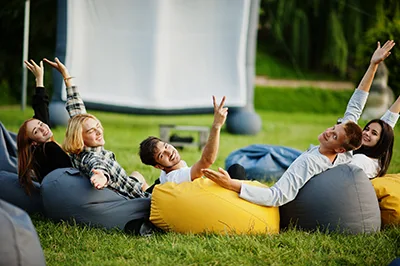 Shops, food markets are closed in Budapest on public holidays and National Days.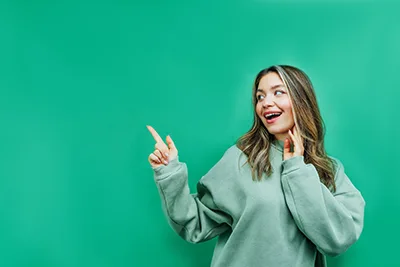 Although Budapest is safer for tourists than most big cities, there are some common tourist traps..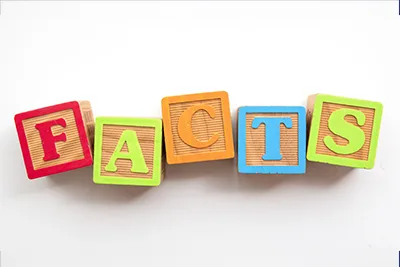 The following information about Budapest covers the basic facts one should know when …..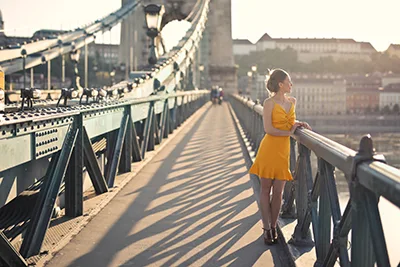 Browse our guide to to help you get the most of your stay!
Budapest Travel Passport and Visa Information
If you're planning a trip to Budapest, you may need to check the visa requirements based on your nationality.
EU and EEA (European Economic Area) citizens don't need a visa to visit Hungary or stay for up to 90 days.
Citizens of some other countries like the USA, Canada, and Australia are also allowed to stay for up to 90 days without a visa. However, it's essential to check the latest visa requirements before traveling, as regulations can change at any time.
If you do need a visa, you can apply for a Schengen visa, which allows you to travel to any of the 26 Schengen countries, including Hungary.
The application process may take several weeks, so it's best to apply as early as possible.
What Will You Need For Your Visa Application?
You'll need to provide documentation like
a passport,
flight tickets,
travel insurance, and
proof of accommodation to support your visa application.
The embassy or consulate of the country you're applying from can provide more information on the requirements and the application process.
Who Needs What Document To Visit Budapest/Hungary?
Visitors form the U. S. and Canada need a valid passport to enter Hungary.
Visitors from the European Economic Area can enter with valid personal identification card (no passport is required) and can stay for 90 days without visa.
These countries are Austria, Belgium, Bulgaria, Cyprus, Czech Republic, Estonia, Finland, France, Greece, Netherlands, Poland, Liechtenstein, Lithuania, Luxemburg, Malta, Germany, Italy, Portugal, Rumania, Slovakia, Slovenia, Spain.
Swiss travellers, though Switzerland is not member of the ECA (European Economic Area), but member of the Schengen zone, can also enter with a personal ID card.
Denmark, the United Kingdom, Iceland, Ireland, Latvia, and Norway don't issue personal identification cards, so people from these countries can visit Hungary and Budapest with a valid passport.
Swedish citizens can enter Hungary either with a valid passport or a personal ID card issued after 1. October 2005. For up to date information on entry and visa requirements to Hungary please visit the official site on the
Best Ways to Get Here – By Air, Train, Ship or Bus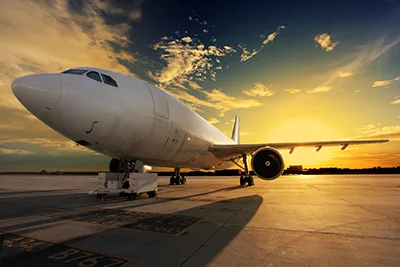 Best Air Travel Options to Hungary's Capital
Many international airlines ..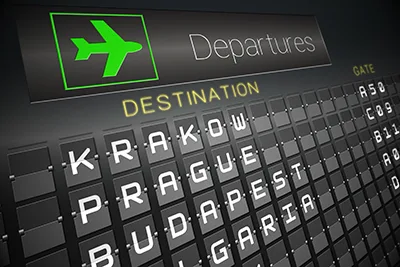 lights to Budapest land at Liszt Ferenc International Airport (BUD) some 25 km far from the city centre.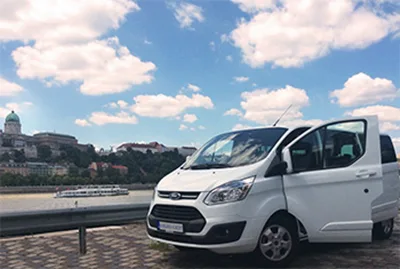 This affordable and reliable Budapest airport transfer service will take you to your hotel …
Flights, Cheap Airlines In Europe
Due to the Central Europena location Budapest can be easily accessed from most European cities by air within around 2 -3 hours.: Paris, London, Dublin, Edinburgh, Barcelona, Moscow, Kiev, Brussels, Warsaw, Vienna, Prague, Rome, Amsterdam, Helsinki, Zurich, Lisboa, Istanbul
Many European airlines offer flights to Budapest, including budget airlines like
Ryanair,
Wizz Air, and
easyJet (Berlin, London, Paris),
Jet2 (from Manchester, New Castle, Birmingham, and Leeds Bradford),
germanwings (Cologne-Bonn and Stuttgart).
Other airlines like Lufthansa, British Airways, and Air France also operate flights to Budapest.
Flighst From The U.S.
Direct flights to Budapest are available from two cities of the US:
Airlines from North America fly via major European capitals (American Airlines via London or Helsinki, Delta via Paris or Amsterdam).
Budapest Airport
Budapest has fairly efficient airport, the Ferenc Liszt International Airport, which lies about 16 kilometers southeast from the city center.
Flights land at and depart from the Terminal 2.
Budapest Travel: Getting To Budapest By Train
If you prefer traveling by train, Budapest has good railway connections with other European cities.
Trains are an affordable and comfortable way to travel to Budapest from neighboring countries like Austria, Slovakia, and Croatia or go on daytrips to these countries.
Main Train Stations
The city has three international railway stations, all of them accessible by one of the 4 metro lines of Budapest and other public transport:
Déli Pályaudvar = Southern TS – M2 (red) metroline
Nyugati Pályaudvar = Western TS, and
Keleti Pályaudvar = Eastern TS). M3 (green) metroline termini
Trains are available to Hungary's countryside and other countries on intercity and express railway lines. You can reserve tickets online or buy them at the ticket offices at the stations.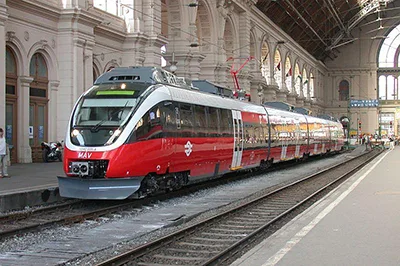 See more on the National Railway Company's (MÁV) website.
Travelling To Budapest By Coach/Bus
Probably the cheapest way to come here is with an international coach service.
Coaches arrive at the central bus station at Népliget.
The Népliget station is on the blue metro line so you can easily get to your Budapest hotel or other place in the city. See our Metro page.
You can also take tram No. 1 to get to your destination within Budapest.
More information on international coach travel and tickets at Volanbusz Transport Company's website.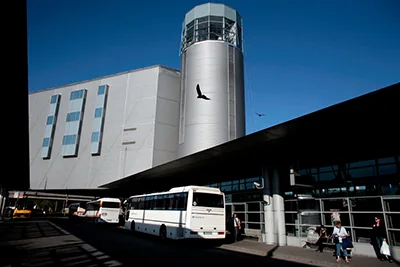 Getting To Budapest by Car
Motorways are in good conditions so you can reach the capital city quite quickly from all directions.
Most lower-level roads in Hungary however are in bad condition and especially during summer, road construction works slow down the traffic.
Not to mention bad driving manners, particularly in Budapest. You'll also have problems finding parking space in the Hungarian capital.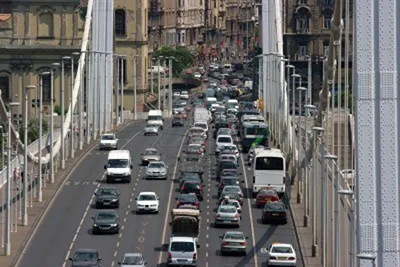 Parking
If you must come by car I suggest you leave your car in one of the P+R parking places (if you aren't staying in a hotel where you can leave your car in the hotel's garage) and use public transportation for travelling within the city.
TIP: If you however need to park somewhere in the city centre check parking prices here.
Travel To Budapest By Boat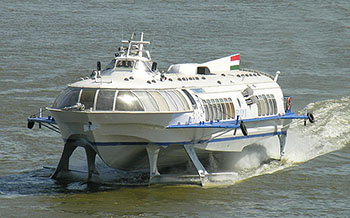 Certainly the most romantic way to come here is by ship on the Danube.
If you are already in Europe, you can take a river cruise from Vienna or Bratislava to Budapest.
There are also several companies, the best known is Viking Cruises that offer river cruises from other European cities such as Amsterdam, Paris, and Bucharest, which include a stop in Budapest.
Hydrofoils used to run between Vienna and Budapest from April to early November run by Mahartpassnave company, but sadly they ceased to operate the service in 2017.
It took you to the downtown in 5-6 hours. You can admire the breathtaking Danube bend during your journey. Schedule in 2013: From Vienna: 29. Apr – 26 Sept: Tuesday, Thursday at 9.00, at 14.30
FAQs About Visiting Budapest
When is the best time to visit?
You will most likely enjoy your visit to Budapest between March – May and September – November.
Visiting this time will reward you with more pleasant weather (not to hot not too cold), less crowd, and lower accommodation prices than in peak season (June-July-August).
Is Budapest safe for tourists?
Budapest is a fairly safe city for tourists, no less safe than other big cities in Western Europe. Use your common sense and you will be quite alright.
Notwithstanding the Hungarian capital has its share of pickpockets and scams, especially in crowded areas like major tourist attractions and public transportation.
Read our detailed guide to how to stay safe in Budapest!
How long should you stay in Budapest?
Budapest offers plenty of things to do, and how long you stay depends on your interests.
You can spend 2- or 3 days or a weekend in Budapest, but if you want to explore the city fully and perhaps go on a daytrip to visit nearby cities like Szentendre or Lake Balaton, we recommend staying for at least five days.
This will give you enough time to see the main attractions and experience the local culture, nightlife, and cuisine as well as a bit of other parts of Hungary.