Driving in the City, Car Hire Companies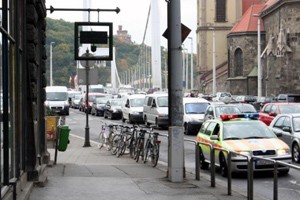 There are many Budapest car rental companies, from big international ones to local agencies.
So if you decide to explore the city by car or take a trip to attractions in the countryside, you will find a reliable car hire company.
Table of Contents
Guidelines for Car Rental in Budapest
Rules and conditions of car rental vary company by company, you'd better check them up at the company you choose to hire a car from.
You must be at least 21 years old to hire a car in Budapest but some companies might have stricter rule regarding the driver's age (e.g. Hertz requires you to be at least 25 years old.)
Another general requirement is that you have to have your license for at least 1 year.
Driving License
A driving license registered in your home country is sufficient; you don't need an international driving license.
Only after one year of driving in Hungary will you be expected to apply for a Hungarian driving license.
Car Hire Prices in Budapest
Car hire is not the cheapest way of getting around here, but I'm sure it's the same in other big cities.
Rental prices vary between 50-120 EUR for/day for 1-3 days, depending on the vehicle type (economy, standard, luxury etc.).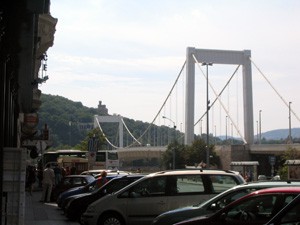 Always check what is included, for example air-conditioning doesn't often come as standard feature in Hungary.
Rates are less if you rent a car for more than 3 days. The minimum rental period is 24 hours.
Unlimited mileage, compulsory liability insurance and VAT (ÁFA in Hungarian, that is 27 %) are usually included in the price, but do always check!
Some companies, especially the large ones accept embossed credit cards only.
Make sure you reserve any special features in advance, like child seat, roof rack, snow chain, toll pass for highway use etc.
The companies usually provide you the car with full tank and make sure you return it with full tank too; otherwise they charge you much more for the refill than you would pay for the gas at a filling station
Insurances
The car rental prices usually include the compulsory liability insurance required by the Hungarian law.
You can request and buy CASCO to cover crash damages and theft. In case of a car crash or theft you'll only have to pay a certain amount specified in the rental contract.
Make sure you thoroughly read every word of the contract so that you know what is covered by the insurance.
Car Rental Companies
To get good deals, arrange for car hire before your departure from home.
Online car rental booking is the easiest way to do this; you can get the cheapest deals and compare prices of different rental agencies.
TIP:
Many car rental providers have offices at Budapest Airport and in larger hotels.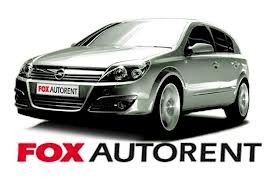 The best-known, international car rental companies are the followings:
Fox Autorent
Hertz
Europcar
Avis
Budget
Some Local Car Hire Agencies:
Avalon Rent a Car Tel: (+36 1) 266 7748
Group 4 Rent Tel: (+36) 30 683 7108
If you want to be pampered – Rent a Limo: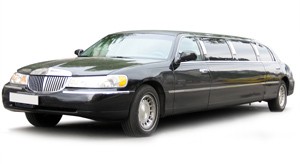 Limousine Rental Companies:
VIP Limousine Club
Tel/Fax: (+36) 23 394 978
Mobile: (+36) 30 914 4491
American Dream Budapest Limousine Service
Tel: (+36) 70 4545 687, (+36) 70 4545 767
Luxus Limuzin
Address: Keresztúri út 120., 5 minutes from Örs vezér Square
Tel: (+36) 20 9231 118
(+36) 70 561 9081
Chrystal Limousine Service
Address: Lukács utca 1, fszt. 5., district II., Buda
Tel: (+36) 20 266 8032
Driving Rules and Driving in Hungary
I recommend driving in Budapest only for experienced and patient drivers.
Traffic jams are part of everyday life here. Potholes and construction works during summer make driving even more bothersome, not to mention impatient and careless Hungarian drivers.
Lack of enough parking places is another factor that you have to take into account when you think about driving in our city.
You must drive on the right side of the road. Seat belts must be fastened.
No alcohol is allowed for drivers in Hungary, your license will be taken away if you're caught on drinking even a glass of wine before driving.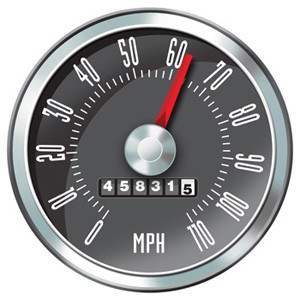 You have to buy a vignette (at filling stations) and stick it on the windshield if you drive on one of the motorways (marked by M). If you use only the M0 ring road to get somewhere in Budapest you don't need a vignette.
Speed Limits in Hungary:
Motorway: 130 km/h ~80mph
Main road: 90 km/h ~56mph
M0 : 80 km/h ~50mph
Built-up areas: 50 km/h ~31mph
Highway Toll (Vignette) in Hungary
In Hungary every motorway is a toll road, administered by the National Highway Authority (Á.A.K. Zrt.). The roads M0 (that forms a half ring around the city of Budapest), M2 and M15 although are divided multilane roads, they are not considered as motorways, and can be used free of charge.
E-Stickers
Since the beginning of 2008, the purchase of a motorway sticker is managed electronically (known as an "e-vignette" or e-matrica), thus cannot be put physically on the windshield anymore, it is only registered in a computer system with its validity period.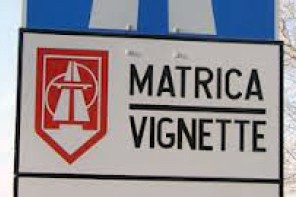 The highway cameras are checking the registered plate number and not the sticker itself.
Types of E-Stickers and prices for the D1 category of vehicles (motorcycles, and motor vehicles with a maximum total permissible weight of 3.5 tons, including any trailers):
10-day: 2 975 HUF for cars, 1 470 HUF for motorcycles
Monthly: 4 780 HUF
Annual: 42 980 HUF
The stickers can be used for unlimited trips on every highway, within its validity period.
For up-to-date prices please check website of the Hungarian State Motorway Management Company Ltd.
Authorization for road use can be purchased/registered at petrol stations (gas stations) all around the country. The purchase receipts should be kept for at least half a year after the trip.
Foreign travellers can also by the e-vignette through the following on-line retailers:
Buying Motorway E-ticket in Hungary.
P+R Parking Places in Budapest
Parking in the city centre is quite troublesome so it's best to leave you car in one of the guarded P+R car parks that offer very good connection to the main public transport lines, especially to one of the 4 metro lines and the tram lines.
| | | |
| --- | --- | --- |
| P + R parking place | Public transport connection | Travel time to centre |
| Kőbánya-Kispest | M3 metro line termini | 16 minutes |
| Hûvösvölgy | tram no.56 termini | 25 minutes with tram and metro |
| Újpest-Városkapu | M3 metro line station | 14 minutes |
TIP: If you however, need to park somewhere in the city centre check parking prices here.
Related:
City and District Maps – District Guide – Public Transport in Budapest – Basic Budapest Facts – Bike Rental in Budapest – Day Trips Suggestions