The XIII. Czech Beer Festival Budapest is a great opportunity to taste fine Czech beers and food while enjoing the sunny June weather.
Date Is Not Finalized Yet!
The venue is the spacious roof terrace of a centrally located shopping mall, the WestEnd.
Concerts and other cultural programs make the festival even more enjoyable in the summer heat.
Venue:

WestEnd Shopping Center – Roof Terrace
Address: Váci út 1-3., Budapest 1062
Getting There: M3 metro (blue line), trams 4 and 6, get off at Nyugati tér stop
Opening Hours:
08 – 09. June, Wed-Thurs: 16.00 – 24.00
10 – 11. June, Fri-Sat: 12.00 – 24.00
12. June, Sun: 12.00 – 22.00
Entry: free, Payment for beer/food: in cash
Table of Contents
Beers You Can Taste on the Czech Beer Festival Budapest
You can taste around 100 beer specialties made by the following large and micro breweries:
Ferdinand Pivovar
Nymburk Pivovar Postřižinské pivo
Bernard Pivovar
Mazak Micro Brewery
Velicky Bombardák Micro Brewery
Zichovec Micro Brewery
Permon Pivovar
Raven Craft Brewery
Frankies Micro Brewery
Břeclavské Micro Brewery
Pivovar Kout
Kocour Pivovar
Pilgrim Brewery
Hradecky Klenot Pivovar
Zubr Pivovar
Holba Pivovar
Litovel Pivovar
Černa Hora
Budweiser Budejovice
Staropramen
Jihlava Pivovar Ježek
Havlíčkův Brod Rebel
Pivovar Rychtář
Lobkowicz
Primátor
Konrád
Bohemia Regent
Svijani
Pernstejn
Eggenberg
Bohemia Regent
Žatec
Nova Paká
Krusovice
Pilsner Urquell
Food on the Czech Beer Festival Budapest
Grill Király provides for great food:
simple grilled dishes and
Czech fare.
There will be also unique Czech distillates, liquores and other specialties to try and buy.
Beer Prices on the Czech Beer Festival Budapest
A mug of beer costs around 600 – 900 HUF. You can use plastic mugs or buy glass mugs that you can rinse after each beer.
Payment is with cash.

TIP: The Hungarian Craft Beer scene is rapidly evolving and now you have the opportunity to taste 5 of the best local artisan beers on a Danube cruise: Book online! Craft Beer Cruise – 19:00 / Craft Beer Cruise – 22:00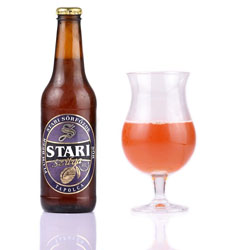 Hoplager,
wheat beer,
IPA,
porter,
fruit beer – 5 x 150 ml samples + 1 pint FREE. Price: 27 EUR.
Related:
Belgian Beer Festival – Beer Festival in Downtown Budapest – More Budapest Programs in June – Our Facebbok page for fresh news