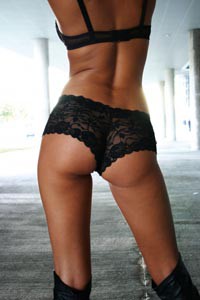 Budapest became known as a sex paradise, however do not expect to see call girls, lap dancers and strip shows at every corner.
Here are a handful of reliable strip clubs if you really want a hot night.
Note that only ages 18 or above are allowed to enter the clubs, an identification might required upon entry.
Some places require casually elegant dressing attire.
Palace Lounge & Club
Address: Sas utca 9., district v., in the heart of Pest
Tel: +36 1 786 77 40, website
Open: lounge: 19.00-01.00, club: 21.00-05.00
Entry fee: 3 000 HUF, private dance: 10 000 HUF/40 EUR
In the Palace Lounge & Club (formerly Royal Palace Club) you can combine business with pleasure. A first-class place that caters for businessmen's needs. Restaurant offers Hungarian and International dishes.
4 Play Lounge
Address: Nagymező utca 49., district VI.
Tel: +36 1 785 7362
Open: Mon-Thurs: 22.00-03.00, Fri-Sat: 22.00-05.00, sat: 22.00-04.00
Prices: private dance: 5 000 HUF/girl/5 min, table dance: 6 000 HUF/girl, bottled beers: 1 000-1 500 HUF, champagne: from 9 500 HUF, soft drinks: 900 HUF
It is the most recommended strip club in the city with free entry, lower prices than in other similar clubs, free taxi service if you call their phone number. An ideal place for a stag party or just a memorable night in the Hungarian capital.
Secret Bar
Address: Galamb utca 5., district V.
Tel: +36 70 260 0409
Open: Mon-Sat: 08.00-03.00
Prices: Entry: free,
An men's club in the city centre with reasonable prices. Special shows, drink packages are available.
Hallo Bar
Address: Király utca 65., district VII., Open:
Prices: Entry: free, Private dance: 10.000 HUF/40 EUR, a bottle of beer: 2 000-3 000 HUF, champagne: 14 000 – 15 000 HUF, cappuccino, tea: 1 500 HUF
One of the oldest strip bars in Budapest, close to Andrássy út. Prices are clearly stated on their website so please get informed before heading out (applies to the other places listed on this page) to avoid and surprises.
TIP: Please read our guide to nightlife in Budapest which includes safety tips and a list of places that you should avoid (bars and clubs aiming at ripping off tourists).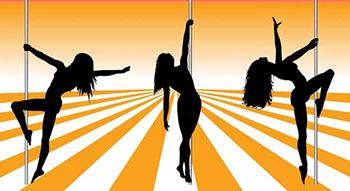 Knowing which places to avoid will save you money and trouble ensuring that you'll leave the Hungarian capital with pleasant memories.
Articles Related to Night Entertainment