Two Places in Budapest to Play with Luck & Your Money
Budapest is not gamblers' paradise, so you'll find few casinos. After the fall of communism several western-style casinos popped up mainly in the city centre, near luxury hotels.
Most places accept EUR and HUF. Credit cards are usually accepted. According to the Hungarian law on gambling only people 18 years of age or older are allowed to play in a casino. A formal club membership is also required (arranged at the first visit).
Most Popular Budapest Casinos
Las Vegas Casino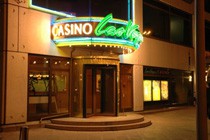 Széchenyi István tér 2. district V.,
Tel: (+36 30) 9412-470
Open: 14.00-05.00 am daily
Currency: HUF and EUR
The Las Vegas on the Danube embankment in Pest has been operating since 1992: 27 tables, 65 game machines, 2 roulette tables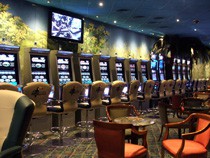 Tropicana Casino
Vigadó utca 2., district V.
Tel: (+36 1) 266 3062
Open: 14.00-05.00 am daily
Currency: in HUF and EUR
No special dress code is required. The Tropicana is a well-established downtown casino with 8 American roulette tables, 6 Black Jack, 1 Caribbean Stud Poker, 1 Ultimate Texas Hold'em Poker Bonus Poker, 1 Mini Punto Banco, 14 Texas Hold'em Poker contest tables. Stakes vary from table to table: the minimum is 500 HUF (2 EUR), the maximum 2 000 000 HUF ( 10 000 EUR).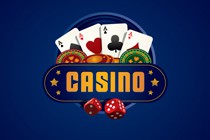 Casino in the Hotel Hilton – Closed
Hess András tér 1-3.m in Budapest Castle District
Tel: (+36 1) 375 1001
Open: 17.00-02.00 am daily
Dress Code
Elegant dress is required in most Budapest Casinos. In Las Vegas Casino you can enter in casual dress.
Articles Related to Night Entertainment: