Best Air Travel Options to Hungary's Capital
Many international airlines operate flights to Budapest throughout the year, including a range of cheap flights.
The Hungarian Airline, Malév had nonstop flight connections between Budapest and more than 30 European cities and North America. Sadly, Malév went out of business in February 2012.
During its more than 60-year history Malev became one of the leading and most dynamically improving airlines in Central and Eastern Europe.
European airlines, such as the Irish discount carrier Ryanair, have taken up the place of Malév and divide the flight routes among them.
So booking a flight to Budapest shouldn't be a problem, although before major holidays like Christmas, New Year's Eve and Easter, when many visitors come to our capital, you'd better book your flight to Budapest well in advance.
Choose the time of your visit, check the best deals and the best and simplest way of doing this is online.
Spare no effort and time to compare prices and available discounts on airfares, you can save a lot that is better spent on buying Hungarian souvenirs.
See more ways on how to get to Budapest Centre.
Check out some Good Hotels Near Budapest Airport
Table of Contents
Airlines Offering Cheap Flights to Budapest
Sky Europe
Wizzair
Easyjet
Jet2
Germanwings
Ryanair
Air Berlin
Flights to Budapest from the UK – London, Manchester, Edinburgh
FlyEurope: London Stansted-Budapest
Wizzair: London Luton -Budapest
London, Luton, Gatwick, Bristol, Newcastle-Budapest
British Airways: daily flights to Budapest from London Heathrow and Gatwick airports.
Jet2 operates Cheap Flights to Budapest from Manchester and Edinburgh, Scotland
Flights to Budapest from the US
American Airlines (AA) ceased to operate its direct flight service between JFK and Budapest Airport as of February 2012 following Malév's downfall in the same month. AA still offers other flight routes from the USA to Budapest, Hungary through its partners British Airways and Finnair via either London Heathrow Airport or Helsinki.
Delta Airlines operate flights to Budapest via major European cities (Amsterdam, Paris).
Budapest Ferenc Liszt Airport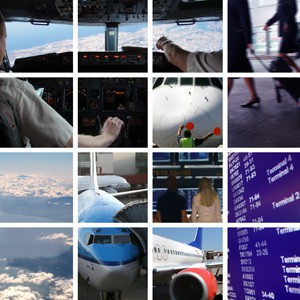 Flights to Budapest land at Budapest Ferenc Liszt Airport, some 25 km far from the city centre.
Flights land, and depart at Terminal 2.
Terminal 1 closed down in 2012.
Flights from Qatar
There's a direct flight service between Doha, the capital city of Qatar and Budapest 4 times a week since January 2011.
SkyCourt Budapest
The SkyCourt is a new passenger hall between terminal 2A and 2B that welcomes passengers from 27th march 2011.
It is a hip, modern building with fast and convenient services to make arrival at Budapest an even more pleasant experience.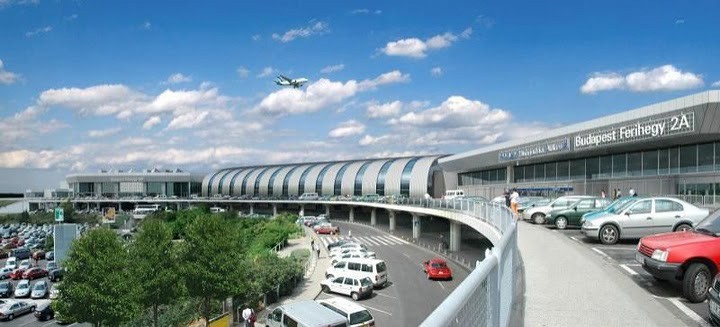 The Airport's Location
Address: 1185 Budapest Budapest-Ferihegy, district XVIII.
1675 P.O.Box. 53.
Telefon: +36 (1) 296-9696
Useful telephone numbers:
Call Center / Information: Tel.: (+361) 296-7000
Ticket information and booking: (+36 1) 296 5959, (+36 1) 296 5960
Lost luggage:
Celebi Ground Handling:
Tel.: (Terminal 2): +36 (70) 332-4006, +36-70-332-4007, +36 (1) 296-5966 (fax is)
E-mail: LL@celebi.hu
Menzies Aviation:
Tel.: T2A +36-1 – 296-8315
T2B +36-1 – 296-8399
E-mail: bud.ticketing@menziesaviation.com
Malév Ground Handling:
Tel.: +36 (1) 296-7327, +36-1 – 296-7948, +36-70 456-6038
E-mail: lostandfound@magh.hu
Minibus – lost luggage:
Tel.: +36 (1) 296-8555
See aour Facebook page for fresh news also.