Choose the Best Way to Get Here
You can travel to Budapest by air, by train, car, coach and, since the city lies on two sides of the river Danube, you can even come here by boat.
So, getting to the Hungarian capital is fairly easy. All you need to do is choose the type of transport that is most suitable for you.
Travel to Budapest – Getting Here by Air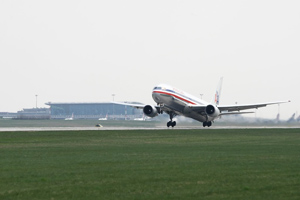 Information on air travel to Budapest, cheap flights, airlines operating flights to the city, and on how to get to the city centre from the airport.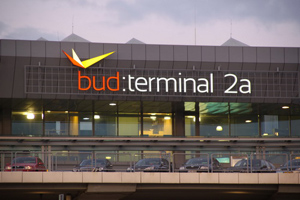 Budapest Airport is located some 25 kms form the city centre. Information on Liszt Ferenc Intermational Airport, airport shuttles, and public transport options to central Budapest.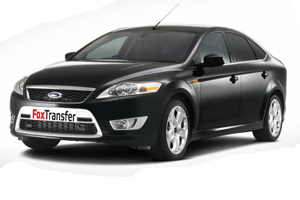 Affordable yet convenient taxi transfer from Liszt Ferenc Airport to your hotel in the city centre and/or back.
Online booking to make your arrival to Budapest hassle free.
Getting Here by Train, Coach, Car and Ship/Boat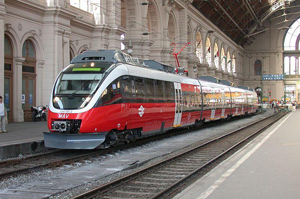 Train Travel
If you come to Budapest by train you'll arrive at one of its three international train stations:
Nyugati (Western) Train Station,
Keleti (Eastern) Train Station and
Déli (Southern) Train Station.
Nyugati and Keleti Stations are on the Pest side, Déli Train Station is on the Buda side.
From the stations you can continue your travel in Budapest by metro. Keleti and Déli Stations are on the red metro line, while Nyugati Station is on the blue line.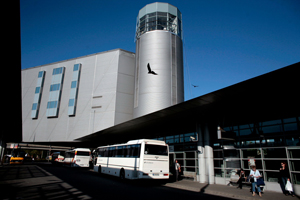 Coach Travel
Probably the cheapest way to come here is with an international coach service. More information on international coach travel and tickets at Volanbusz Transport Company's website.
Coaches arrive at the central bus station at Népliget.
The Népliget station is on the blue metro line so you can easily get to your Budapest hotel or other place in the city. See our Metro page.
You can also take tram No. 1 to get to your destination within Budapest.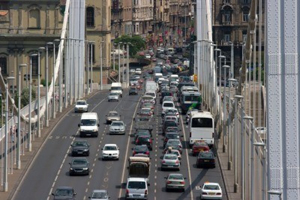 Travel to Budapest by Car
Motorways are in good conditions so you can reach the capital city quite quickly from all directions.
Most lower-level roads in Hungary however are in bad condition and especially during summer, road construction works slow down the traffic. Not to mention bad driving manners, particularly in Budapest. You'll also have problems finding parking space in the Hungarian capital.
If you must come by car I suggest you leave your car in one of the P+R parking places (if you aren't staying in a hotel where you can leave your car in the hotel's garage) and use public transportation for travelling within the city.
If you however need to park somewhere in the city centre check parking prices here.
Travel to Budapest by Boat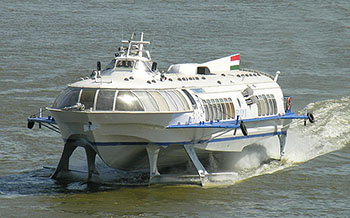 Certainly the most romantic way to come here is by ship on the Danube.
Hydrofoils run between Vienna and Budapest from April to early November.
It takes you to the downtown in 5-6 hours. You can admire the breathtaking Danube bend during your journey. Schedule in 2013: From Vienna: 29. Apr – 26 Sept: Tuesday, Thursday at 9.00, at 14.30
Return tickets are around 125 EUR/adult, while a one-way ticket is 99-109 EUR/adult, but make sure to check it on the operator's website because prices might change.
Passenger and luggage insurance.
There is also public boat service operating between Kopaszi-gát (Rákóczi Bridge) and Római fürdő/Újpest Árpád út.