Browse our Budapest sightseeing tips to plan how to explore the city. A wide variety of tours are available, including bus tours, Danube excursions or thematic walking tours. Depending on the length of your visit pick the ones that best suits your interests, mood and budget.
Budapest has a wide range of important sights. To make the most of your visit it's best to prepare a list about the major attractions so as not to miss anything important.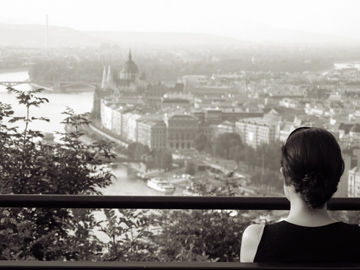 Our city's stirring and often tragic history left marks everywhere:
Ruins from the Roman era,
Turkish baths form the 150-year Ottoman rule,
Examples of extraordinary architecture,
Bullet-scarred buildings from the 1956 uprising,
Grandiose statues and monuments from the communist era, and
Magnificent bridges spanning the Danube.
These influences made Budapest a unique city with real character in the heart of Europe. Luckily modernisation after the fall of the communist regime, failed to roll down the town and create faceless, squeaky-clean city.
Table of Contents – Budapest sightseeing
The UNESCO realized this and included the most important sights on its World Heritage programme. Use our Budapest World Heritage Sites. page to assemble a simple Budapest sightseeing program.
One reason I love Budapest is that it has just the right size: not too big, not too small. Most of the important sights are situated close to each other, and even the farthest attractions are easily accessible by public transport.
TIP: Even if it rains or you're too tired to walk, get on tram 2, it runs along the Danube in Pest, passes Gellért Hill, Castle Hill, Parliament and its terminal is near Margaret Island.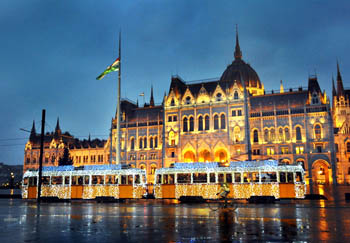 It is "The second most beautiful public transport ride in Europe" according to Time Out Budapest, and the 7th most scenic tram route in the world on a top 10 list according to the National Geographic magazine.
It's just perfect for a Budapest sightseeing tour.
Tram 2 turns into a fairy-tale ride during Christmas time when it is decorated with strings of tiny LED lights.
See the exact schedule of the special Christmas light trams in 2017.
Explore the Sights By Bus, Walk or on a Cruise on the Danube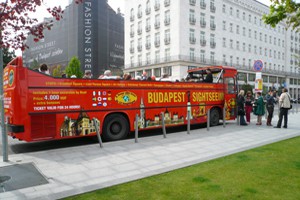 You can choose from a wide variety of tours. Explore the city from the comfort of an air-conditioned sightseeing bus, admire the stunning vista from a boat trip on the Danube, or stroll in the city and absorb the rich cultural and architectural heritage.
The more adventurous ones can glide on a Segway or a Trikke.
TIP: You can even do running tours in Budapest lead by experienced local runners at various distances.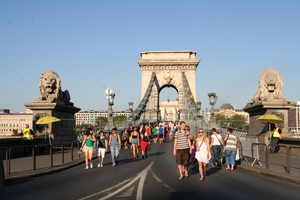 Budapest offers many thematic walk tours most guided by locals who know the city inside out. They'll show you the major landmarks, tell about their history and secrets.
Apart from Jewish heritage tours or a walking tour of 1956 revolution's monuments you can have unique, tailor-made tours.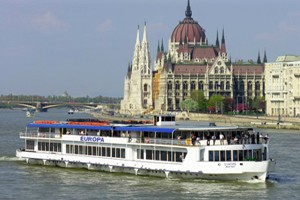 The sightseeing boat tours on the river Danube offer great value for your money: you can admire the city's best views from an air-conditioned ship, enjoy good food and/or drinks and have a great time.
TIP: If you want to discover the city on unique tours designed to your wishes, and pace of life, browse our top picks in alternative Budapest tours.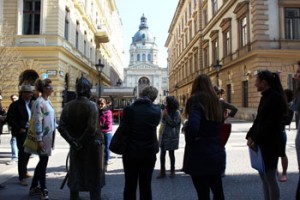 You can pick from various tours whether you're interested in:
local gastronomy,
the city's intriguing history and stunning architecture,
coffee house culture, or
you are visiting with kids you'll find a tour that meets your needs.
More Sightseeing – Top Attractions, World Heritage Sites, Short City Break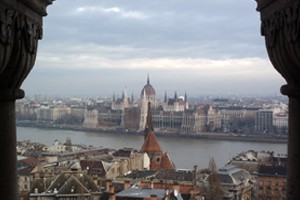 World Heritage Sites in Budapest
Discover the UNESCO's World Heritage Sites in Budapest.
Valuable historic monuments, stunning vistas that make our city a must-visit tourist destination.
Currently the Buda Castle, the Danube riverbanks, and Andrássy Avenue and its environs are included in the list.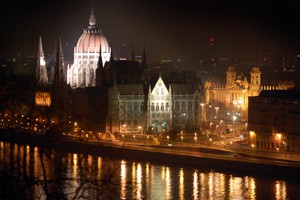 Find out how you can see and experience Hungary's capital in one day!
Tips and advice from locals on what sights to include in your city break program to enjoy your stay and see all the important attractions at the same time.
Further Budapest Discovery Tips – Museums, Cultural Programs, Day Trips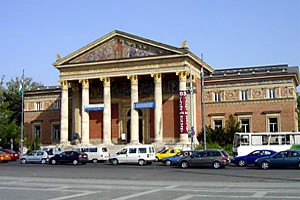 The city's many museums offer something to everyone: history, science, art and a lot more.
Families with children will also find some interesting museums. Learn about addresses and ticket prices.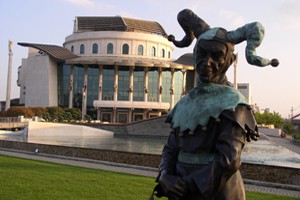 Guide to main cultural venues in Budapest with program tips: theatres with English-language performances, Palace of Art, concert halls, galleries and other cultural hot spots in Budapest.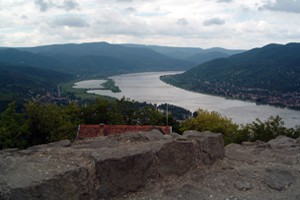 Information on short day trips in the countryside: attractions nearby the city including the picturesque Danube bend, and historic cities like Visegrad, Szentendre and Esztergom.